Alton Sr High School
Class Of 1969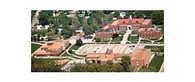 In Memory
Ceretta Arlene Osborne
Ceretta A. Osborne, 61, formerly of Alton, died at 10:30 p.m. Wednesday, Nov. 28, 2012, at Advocate Christ Hospital in Chicago after a lengthy illness. She was born Aug. 25, 1951, in Alton, the daughter of the late Violet M. Osborne and Commodore P. Johnson.
Ceretta attended Alton public schools, graduating from Alton High School, and became a recipient of the Elijah P. Lovejoy Memorial fund. She went on to attend the University of Illinois, graduating with a four-year degree. She worked as a Disability processing specialist for the Social Security Administration in Chicago for 31 years. Before moving to Chicago in 1981, she worked for the Commmunity Counseling Center and the Social Security Administration in Alton.
Ceretta was baptized in the name of the Lord Jesus Christ at Bethesda Temple Church of Alton under the leadership of Elder Miller D. and Mother Josephine Moore. After moving to Chicago, she attended the Apostolic Church of God under the leadership of Bishop Arthur M. Brazier. Ceretta was an avid reader. She also loved to work crossword puzzles, do quilt work, and she was a philanthropist.
She leaves to cherish her memory six siblings, Henry (Sandy) Osborne of St. Louis, Sheila Harper of Alton, Kenneth (Jackie) Osborne of Spanish Lake, Mo., Pamela (Charles) Clemons of Alton, Sharon Osborne of Decatur, Ill., and Karen Osborne of St. Louis; one uncle, Robert Watkins of Alton; and a host of nieces and nephews; and her adopted family, Robert and Donna Holt and family of Chicago.
Her body will be returned to Alton for burial at the Alton Cemetery. A memorial service will be held at noon Friday, Dec. 14, at Bethesda Temple Church, 512 Spring Street. A graveside service will be held before interment according to Ceretta's wishes.
In lieu of flowers, the family is asking that a donation be given to the American Lung Association.