Alton Sr High School
Class Of 1969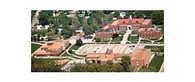 In Memory
Sarah A. Williams VIEW PROFILE
Sarah Alberta Williams, 60, received eternal rest and peace at 5:12 p.m. Friday, April 15, 2011, at Robings Manor Nursing Home in Brighton.
She was born July 18, 1950, in Alton, the daughter of Arnett and Virginia (Hindman) Williams, both deceased.
She was a graduate of Alton Senior High School, attended college in Joliet, Ill., Southern Illinois University Edwardsville and Lewis and Clark Community College. Sarah was employed with Essic Robinson/Riverbend Head Start in Alton for 27 years. She was a member of New Bethel A.M.E. Church in Godfrey.
She is survived by her daughter, Karyn Evughn Maree Martin (Darris) Bennett of Alton; her grandchildren, Aleric Machell Tavondria Hughes and Kylon Hunter Alaxander Hughes, both of Alton; her brothers and sisters, Danny (Gail) Williams of St. Louis, Benny Williams and Gary Williams, both of Alton, Joan Williams and Karen Swanson, both of Alton.
In addition to her parents, she was preceded in death by five brothers, Roy C. Williams, Arnett A. Williams Jr., Lloyd Eugene Williams, Lamond Williams and James Williams; and her aunt, Thelma M. Slack.
Visitation was from 4 to 7 p.m. Friday, April 22, at Cathy M. Williams & Sons Funeral Home in Alton, and continued on from 9 until time of service at 10 a.m. Saturday, April 23, at St. James Baptist Church. The Rev. Cynthia Newman officiated at the service.
Burial was at Upper Alton Cemetery.
Click here to see Sarah A.'s last Profile entry.