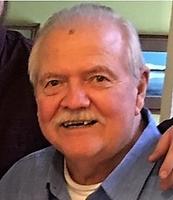 William Franklin "Bill" Strickland
April 9, 1938 - May 15, 2020
Bill Strickland died May 15, 2020, at Providence Hospital in Anchorage. He was 82. Born in Gadsden, Ala., he graduated from Emma Samson High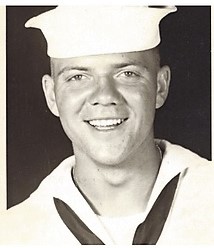 School. He was Science Club President and loved being a lifeguard. In 1956, he joined the Navy and served on the USS Lowe DE-325 as a Sonarman for 4 years of picket duty. Bill met Frances Ann Nickoloff through mutual friends. He called her "Little Sister" and told her to, "Let me know if you ever break up with your boyfriend." She did; they were married on Feb. 13, 1958, in Seattle, Wash.
After the navy he worked for Cravens Dargan Insurance Co., in 1972 moved his family to Anchorage to open an office. Bill also worked for Alyeska Pipeline Service Co. in the 80s, and VECO in the 90s as a Fire & Safety Inspector at Pump Stations along the trans-Alaska pipeline and oil rigs in Katchemak Bay. In retirement he enjoyed cruising with his wife through the Panama Canal, the South Pacific and South America. They also traveled to Brazil for an exciting jungle adventure up the Amazon River. Bill loved spending time in Mazatlan with family and friends. His passion was fishing, boating, reading, writing poetry and telling a "plethora" of stories.
Bill rededicated his life to Our Lord Jesus Christ on Easter Sunday 2016. Bill is preceded in death by his parents, William George Strickland, Katie Frances Jones Ray (2013) and William Fletcher Ray (1984).
He is survived by his wife, Frances Ann Strickland; daughter, Teresa Ann (Barry) McLaughlin; son, Kenneth Ray (Verneal) Strickland; grandchildren, Jacob, Luke (Marissa) and Anna McLaughlin; brothers, Fletcher (Betty) Ray and Bertis (Rhonda) Ray.
There will be a memorial at the Funny River this summer as soon as we can all gather. We will bury his ashes alongside his fishing buddies, Doug Vincent (1992) and Rich Richmond (2010). In one of the many letters he left to family, in closing it says: "If you are reading this, Bill Strickland is dead, Long Live Huckleberry Finn. Anon."
Published in Anchorage Daily News, May 31, 2020