Grady High School

Class Of 1970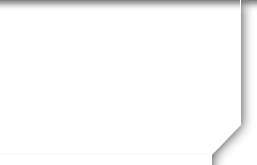 Grady Fundraisers
Henry Grady High School
Class Of 1969
Forwarded From: Richard Bressler (Class of 1970)
Email: lbress69@bellsouth.net
After more than two years of planning and construction, the renovated Grady stadium will open in just a few months. In addition to providing a modern and technically up-to-date facility for football, track and other sports, the stadium will include much needed space for a new weight room for use by all Grady teams.
The new weight room will be a tremendous asset for the Knights, and as soon as the weight machines arrive our teams will begin to build muscle. However, Atlanta Public Schools will be investing over $9.5 million only for design and construction of both Grady and Lakewood Stadiums. APS has no funds designated for equipment.
Here's how you can help Grady athletes get stronger: The total cost of new weight machines is approximately $15,000. While APS invested enough to construct the room, it's up to us to equip a first-class weight-training program for the men and women who represent Grady.
Grady needs our help and we've created a way to memorialize your contribution. A plaque hung in the Grady Stadium Weight Room will display the names of contributors whose donations of at least $100 are received by June 30, 2010. This funding will enable us to buy the equipment in time for the start of the 2010-2011 school year. Qualifying contributors will be listed on the plaque alphabetically by class. If more than the needed amount is collected the excess will be used to advance Grady athletics in other ways.
Please make your check payable to Grady Alumni Club and send your tax-deductible donation to:
Alan Halpern '64
5360 Brooke Ridge Drive
Dunwoody GA 30338-3186
Be sure to indicate your class on your check.
Questions? Call Pete Kelly, 678-409-5806 or Alan Halpern,404-557-2606
Grady Forever is not just a song; it's our legacy. Please help preserve it.
To unsubscribe from email notifications, please click
here
.