Grady High School

Class Of 1970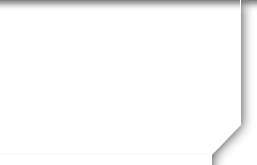 Not a member?
JOIN HERE
Find and click on your name.

MISSING CLASSMATES
Know the email address of a missing Classmate? Click here to contact them!
UPCOMING BIRTHDAYS
WHERE WE LIVE
Who lives where - click links below to find out.

2 live in Alabama
1 lives in Arizona
12 live in Florida
96 live in Georgia
2 live in Illinois
1 lives in Maine
2 live in Maryland
2 live in Massachusetts
1 lives in Michigan
1 lives in Montana
1 lives in New Hampshire
1 lives in New Jersey
1 lives in New York
4 live in North Carolina
1 lives in Oregon
1 lives in Pennsylvania
2 live in South Carolina
4 live in Tennessee
3 live in Texas
1 lives in Utah
1 lives in Virginia
1 lives in Greece
1 lives in Israel
86 location unknown



Show Classmates on map
Welcome to the official website of the
Henry Grady High School Class Of 1970!
If you are a Grady Alumni, class of 1970 - Click on

Classmate profiles

at the top of the page, then find and click on your name to register for the site. If you don't find your name in the list, click the

Contact Us

link and let us know.
Once you've registered, be sure to:
update your profile
upload some photos
and generally let your classmates know what you've been up to
e-mail classmates
post comments on other classmates profiles
leave remembrances of departed classmates or faculty on the Memory Page
and lots more.
Also look over the

Missing Classmates

page. If you know the whereabouts of any of these classmates, click on their name and send them an e-mail. OR call them and tell them about the site.
Check back often.
Our email address is
50th Reunion Event Becomes 52nd Reunion
Sunday, October 23, 2022
Emory Conference Center
Silverbell Pavilion
1:00 - 5:00 pm
Note new date, time and venue!
https://www.emoryconferencecenter.com/
If you'd like to make a reservation at the conference center hotel for Saturday and/or Sunday night, we have a special rate of $197 per night under Grady High School Reunion. Here is the link to make a reservation.

https://www.reseze.net/servlet/SendPage?hotelid=1519&skipfirstpage=true&page=234414
ANNOUNCEMENTS
•

Forwarding a note from Richard Siegel, Class of 1969, regarding 'feeder' schools for Grady/Midtown

Hello all--

The Atlanta Public School system has announced a proposal to deal with the overcrowding of schools, and it may interest a lot of you. I'm sending it out because many of us live out of town, and many people who are still here don't read the Atlanta paper. The proposal is to turn the Inman school building into a school for 4th and 5th graders only. Four elementary schools---Hope-Hill, Mary Lin, Morningside and Springdale Park--would become schools for grades K-3 only, and those students would go to Inman. Students leaving Inman would go to middle school, grades 6-8, at the newly renovated Howard Middle School, which is near the Atlanta Medical Center (old Georgia Baptist Hospital). The article I read does not say this, but I presume that students leaving Howard Middle School would all go to Midtown (formerly Grady). The proposal was to take effect in the fall of 2022, but it has been pushed back to the fall of 2023 to deal with parents' and community issues relating to these changes....

On another note--we don't seem to be getting any younger, and we are losing classmates. We are lucky to have such a great class, 52 years later, where many people are still in touch. Many classmates are interested in what happens to us. So, please tell your spouse, partner, significant other, children, fellow classmate, or a friend to keep us in the loop. You can leave your log-on/password to the website with someone, and they can e-mail us through the site. Or, they can contact me or any of the other website administrators, who are Lyn Deadmore Taylor, Buddy Ray, and Gene Roberts Turner.

Thanks. Be well and stay safe.

Richard Siegel 404.396.9657

•
Sunny Michael Ashley Ousley Wishing everyone a very Merry Christmas and a Happy New Year !

•

Concerning Grady name change...

https://www.ajc.com/news/atlanta-news/atlanta-school-board-committee-favors-name-change-for-grady-high-school/ZVXOBDXJEJH2FBLPO7QE2SAEB4/

•

https://www.legacy.com/obituaries/news-journalonline/obituary.aspx?n=john-h-fain&pid=196651341


John H. Fain
July 3, 2020
John H. Fain, 68, died July 3rd, 2020 in Daytona Beach, FL. John was a beloved brother, uncle and friend.
Born in Atlanta, John was a firefighter for the city for nearly 30 years, following in the footsteps of his father and grandfather. John was fascinated with cars and fire trucks and loved collecting those types of models. He also enjoyed books about history and the music of Elvis Presley and Johnny Cash.

John unselfishly took care of his parents, Robert and Willene (Stroud), during their later years, who preceded him in death. John fulfilled this dream of living in Florida and retired to Daytona Beach, where he enjoyed walking with his beloved dog, Dexter. John was known for his kindness and generosity and will be greatly missed.

John is survived by his sisters, Margaret Arden and Jeanine (Gary) Lazenby, his brother Robert Fain, his nephews Scott (Amy) Lazenby, Robert Lazenby, and Jason (Nora) Fain, his nieces Allison (Mike) Gosser and Tracy Arden, and best friend Shelly Kerr.

A memorial service will be held on Saturday, August 22nd at 11:00 AM (ET) at the First Presbyterian Church, 118 East Monroe Street, Jacksonville, FL and will streamed live on Facebook on Fpc Pres, please see link below.
https://www.facebook.com/fpc.pres.5

•

Grady High School
Class Of 1970

Dear Classmates,

In light of the uncertainties caused by the current worldwide pandemic, the Reunion Committee is in the process of rescheduling our reunion until summer of 2021. Once we have more information, we will let you know.


There is one idea we'd like for you to weigh in on. What do you think about combining our reunion with the Class of 1971? Would having a larger group be a positive thing or would you be more concerned about a larger group? Would you rather keep our rescheduled 50th reunion uniquely ours? We look forward to hearing from you.

Stay well!
Your 50th Reunion Committee

•

Robert Michael Kornegay, 67, of Atlanta,died from complications of diabetes on Monday February 3, 2020.

Mike possessed an engaging personality and could speak endlessly on a variety of topics. He was an animal lover, enjoyed giving greeting cards for any and all occasions, and possessed a unique sense of humor. He was fortunate to have had many supportive friends and neighbors. Rest In Peace Mike.

He is survived by his two sisters, Nancy and Karen. A Celebration of Life Gathering will be held in the near future.
https://www.asturner.com/obituaries/Robert-Michael-Kornegay?obId=10958130

•

Just an FYI...our Grady70.com domain name has been renewed for two more years until 1/28/22. Our website hosting subscription on classcreator.com was previously generously prepaid until 2/2/24.

•

Aired recently on NPR, Shai & Judy Robkin https://www.wabe.org/why-dont-we-just-get-married/?fbclid=IwAR33SxkmWr23dMjQfu70ZAPn6sUCl-iKQZvJBnA3QNTFfBpKagSSEb3lrww

•

PayPal should be set up by May 1, 2019. PayPal - hghsclassof1970@gmail.com

Checks payable to HGHS Class of 1970

Reunion Ticket Committee, 1196 N Highland Ave. Atlanta, GA 30306

Questions? Susan Schlittler (404) 358-5929 Susannagayle24@gmail.com or Ken Sears (404) 402-9563

•

Our reunion caterer...

Southern Exchange Ballrooms has partnered with Certified Master Chef, Rich Rosendale, to establish an in-house catering operation: Rosendale Events. Read more about the Southern Exchange + Rosendale Events here: https://www.southernexchangeatl.com/meet-the-chef-team

Grant Loft Facebook page https://m.facebook.com/pg/southernexchangeatl/photos/?tab=album&album_id=939576672739328

SEB Facebook page https://www.facebook.com/southernexchangeatl/

•

The Class of 1970 sends a big shout out to our 50th reunion sponsors for helping to make this event memorable for all of our classmates. Thank you for your generosity!

Look for information on ticket purchase options in the near future.

•

Save the weekend!

•

Southern Exchange Ballrooms...once the iconic Davison's and then Macy's department store on Peachtree.

Davison's was founded in the late nineteenth century, bought by Macy's in 1925. Macy's constructed the Peachtree Street store in 1925. Macy's kept the Davison's name until 1985 when it was changed to Macy's. Macy's was bought by Federated in the early 1990s. Federated owned the other large Atlanta department store, Rich's. In 2003, all of the Macy's and Rich's were converted to the Rich's-Macy's nameplate. In 2005, the Rich's-Macy's nameplate was changed to just Macy's.

Rustic and more intimate than typical venues, the Grant Loft blends historic charm – with its exposed brick walls dating back to 1927. Located on the second floor of 200 Peachtree Street.

Click to check it out. http://tinyurl.com/yyafg77p

​