Bellaire High School

Class Of 1970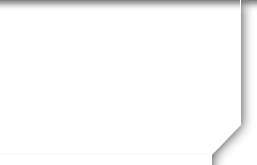 Not a member?
JOIN HERE
Find and click on your name.

REUNION CANCELED
OPTIONS BEING DISCUSSED
MORE TO COME . . .
---
DEAR CLASSMATES:
Braeburn Country Club ("BCC") is still not completely open for business, through the end of 2021. We (your Reunion Team) were waiting to see if things might open up in order for us to set a new reunion date. Sadly, the opposite is true.
BCC is restricting the number of attendees at functions, and that number falls well under tickets we have already sold, and we had planned to sell more tickets prior to the reunion! BCC is not having buffets or open bars, and the club is requiring every guest to wear a mask. As if all of that was not bad enough, BCC is not allowing any mingling of guests. We believe that these restrictions preclude our ability to hold a reunion, and we have requested a refund from BCC of our $1,500.00 deposit.
We are offering refunds to everyone who purchased tickets for the reunion. Each of you must decide if you want a refund or if you want to convert your previous ticket purchase into a donation for an unplanned reunion event at some UNKNOWN time in the future.
We are all watching this virus chaos and we know that it is impossible to predict when and if "normal" circumstances will be allowed for large groups of people. We request that anyone with any suggestions, or who wishes to check out other options, find an alternate venue, and perhaps enough money will remain in our account for a future non-ticket event.
We also are offering refunds to those generous souls who made donations. Funds remaining in our bank account will be seed money for a future event and will help to defray annual website costs.
Our goal is to make sure that none of you is left with a bad taste in your mouth after the cancellation of the reunion at this time.
Please email "stefcallihan@gmail.com" if you wish to receive a refund, and include your current mailing address and telephone number. She will confirm the amount of the refund with each of you. It will take quite some time to gather all of the pertinent information, write the actual checks, and mail them out. Indeed, it will be a massive project.
We thank you ALL for the amazing patience you have had during this long waiting period and ask for just a bit more patience while we sort refunds out.
YOUR REUNION TEAM:
Andrea Taub Meiselman
Doris Beutel Borth
Jimmy Griffin
Jay Paxton
Ross McEathron
Stefani Callihan
Pamela Phillips Zwecker
Dave Hill
Click for the latest article: View from the Cheap Seats by Jimmy Griffin
---
Click for an article by Gene Bering on our Did you know page
---
Connect the with old friends; make new ones; check out our PRIVATE Facebook Group page:
Bellaire High School Class of 1970 Alumni