ANNOUNCEMENTS
I would like to thank Fred Gordon for letting me know
Jim Kilpatrick passed away on May 18, 2023.
---
Gregory Macosko (Class of '65) created a VERY nice video "The Berea I Remember".
Greg, thank you for sharing your Berea memories with us!
---
I have updated our Supplemental Site, the "Berea Ohio Project"! Lots of old Berea pictures and among other things it includes obituaries from some of our GREAT teachers we were fortunate to have.
---
Thanks to those of you who have made or are willing to make a PayPal donation. It is very much appreciated.
It is hard to believe but I started this site over 12 years ago with over Home Page Visitors: 23370
Larry Froehlich (Class of '66)
---
With the help of Barbara Freeburn Harshey (BHS Class of '67) and her great detective work, Barbara has provided updates for the following classmate's "In Memory" entries; James Pontius, Frederick Thomas, Robert Votaw, Michael Parker, Dennis Fiegelist, David Poljak, Bruce Lipp, Mary Rosenfeld, Rex Baker, Nancy Hopkins, Diane Harwig, Paul Goethe, and Holly Fisher. Thank you Barbara!
---
This web site now has a "Class Connection Facebook Application", so you will be able to access our web site through Facebook! Log onto the 1971 Class Web Site, then look under Member Functions (on your left) click "Class Connection", Facebook opens, then click "Join Class" and Okay! To go to your regular Facebook page click on your name on the top tool bar, and to go to the class web site, click on Facebook "Home", then under Apps, click "Class Connection". Please let me know if you have any questions or comments.
Here are some great pictures from the

Berea 2012 Community Guide

, published by the City of Berea and the Chamber of Commerce.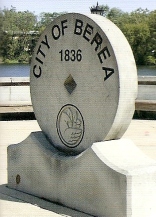 We have added a new feature, Misc Pix, which allows any Class of 1971 classmate to "upload" pictures after they log on to the web site. We hope many of you contribute pictures.
Carol DeLorenzo:

A few years ago my husband found a Berea H.S. class ring from 1971, with the initials JSB. Would love to return it to its rightful owner. Any help you could give in finding that person would be great. Send an email if you have any luck. Thanks!
This story has a happy ending..............JON BITTINGER has his ring back after all these years! Thanks Carol..............
The new name for the school that is replacing Farirwood has been named "Grindstone Elementary School"...........update on Fairwood School.
Senior pictures are now on each profile page, boy that took a while to do! A nice feature is on the Classmate Profiles page, check the box Show Yearbook Photo which displays all the senior pictures!
Cpl. Brad Squires, US Marines, son of Donna Dirk Squires (Class of '66), was killed in action, June 9, 2005 in Iraq. A Memorial Fund was founded in his honor. There are some upcoming events this spring and summer honoring Brad. Please check the web page for additional information on the fund raiser at Scoundrels, in Berea and the Annual Golf Outing, etc.
Welcome to the Berea High Class Of 1971 web site. Please spend some time, add your profile and let others know about the web site. This site is very interactive. You'll be able to easily add information and photos yourself, contact other classmates, help find classmates, etc. We are excited about the possibilities! The most important thing is to ..............have fun with it!
---
---
---
This picture and more (on the Supplemental Site) are from
Dick Curtner, Class of '65. Thanks Dick, these are GREAT photos!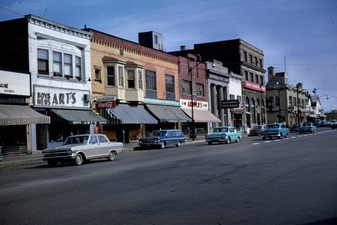 Here is a supplemental site for Berea and Berea High School.
---
If it's your first time to the web site, please login by clicking the Classmate Profiles tab, scroll down to your name, click it and enter your current contact information. You can provide as little or as much information as you like without fear of spam. You can set your profile to display your contact information or to keep it private. It's up to you! This website is private and the information in it is not available in search engines, although the website's homepage is.

You can also share personal updates, memories, photos and videos with your classmates here. Enjoy looking at the profiles of old friends and don't forget to add your own photos and comments. Check back often as classmates will continue to post new photos and updates.
Click to hear the Pride of Berea..................
the Berea High School Marching Band!
Here is the web site for the Berea High Band Boosters!!
---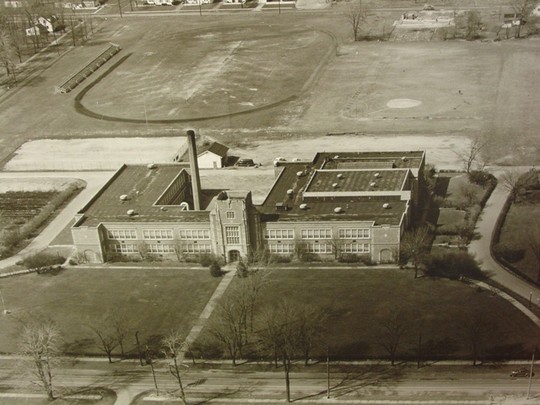 BHS in the 1930's