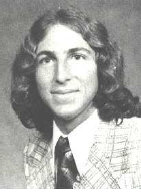 Robert S. Mintz, 57, a philanthropist and a partner at Holland and Hart, passed away peacefully on Aug. 11, 2013, surrounded by h
is family.
Rabbis Joe Black and Steven Foster and Cantors Regina Heit and Elizabeth Sacks officiated at the Aug. 13 service at Temple Emanuel.
Interment followed at Emanuel Cemetery. Feldman Mortuary made the arrangements.
Rob, the son of the late Malcolm and Estelle Mintz, was born in Washington, DC, and grew up in Bethesda, Md.
He earned his BA from CU, his JD from American University and his Masters of Taxation from New York University.
Rob was an active member of Denver's Jewish community and supported numerous organizations. He also held board positions at the Allied Jewish Federation of Colorado and CAJE.
His passions included golf, biking, hiking, skiing and his wonderful friends.
A beloved husband, father and friend, Rob is survived by his wife Lisa and their children Molly and Noah, his brother Steven and sisters Linda and Ruth.
Contributions may be made in his memory to CAJE.
Copyright © 2013 by the Intermountain Jewish News