James Monroe

High School




Class Of 1961
JAMES MONROE HIGH SCHOOL '61 ALUMNI
********************************************
If you are new to this site, you will need to set up a profile to gain full
access to the site.
NOTE: If you do not wish to have your address displayed on your profile page, make sure the box by CONTACT DETAILS, near the bottom of the page, is NOT checked.
DO NOT REMOVE YOUR ADDRESS FROM YOUR PROFILE!
Please go to the menu on the left side of this page and click on "Faq & 1st time visit"
***********************************************
2016 REUNION
Our Florida reunion was a wonderful get together for all that attended. Many attended the Saturday evening affair and others the Sunday brunch, so those who attended both got to see many old friends - some we haven't seen in 55 years.
Benvenuto's was the perfect venue to visit with all the attendees and catch up on old times. The private room at the Aberdeen Country Club also allowed for getting re-acquainted with former classmates.
Most of our classmates are wanting another get together - especially those who were unable to attend the Florida reunion. It would be appreciated if there are any classmates who would like to help in the planning (of course it will be a few years before we get to do this again). Anyone interested should click on "contact us" on the menu and we will get back to you.
**********************************
SO ENJOY THIS DAY WHILE IT LASTS.
*********************************
"IN MY LIFE"
There are places I remember,
All my life, though some have changed,
Some forever, not for better,
Some have gone and some remain.
All these places had their moments,
With lovers and friends I still can recall.
Some are dead and some are living...
In my life I loved them all.
"In My Life" written by John Lennon and Paul McCartney
*********************************
We all take different paths in life,
but no matter where we go,
we take a little of each other everywhere.
***********************


If you haven't created your profile yet, we are missing you. Please take a few minutes to do so. If you know of a missing classmate, please tell them about the site.
UPDATE YOUR PROFILE TODAY!
*******************************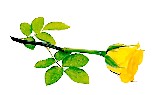 Please take a few minutes to visit the "In Memory" section. It would be great if you could add any personal stories about our classmates who have passed away.
As time passes we will hear more and more of other friends who are no longer with us. Please use this website to keep in touch, or reconnect, with those who touched our lives while we were "growing up". If you know of anyone who has passed, and of whom we have no information, please "Contact Us" so we may post it. *******************************
*
Check out all the sites on the menu on the left side of this home page.
You can now chat live with your friends who are on line - or - "contact us" if you want to set up a specific time for anyone and everyone to get in on the conversation. FYI: Green circle means you are actively chatting; Red circle means you are idle, and a pencil means you are currently typing.
"Rekindled friendships often burn more brightly".


We hope you enjoy visiting our site. This is a work in progress and, we continue to add new and, we hope, fun and interesting pages and items for you to view. If you have any bits of info you would like us to add to this site, please click on "Contact Us" on the menu to the left.