Anderson Creek High School Alumni Association 1926-1977

In Memory
Nellie Taylor (Fogg) - Class Of 1959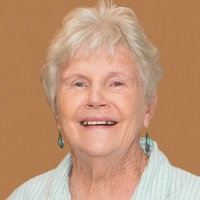 Nellie Carol Taylor Fogg, age 76, of 2729 Edwards Avenue, Spring Lake, departed this life Thursday, August 31, 2017.
Viewing was held on Monday, September 4, 2017, from 6 to 8:30 PM at Adcock Funeral Home in Spring Lake. Funeral service was held on Tuesday, September 5, 2017 at 11:00 AM at United Pentecostal Church of Spring Lake. Burial was held directly after funeral at Riverview Memorial Gardens in Spring Lake.
She is the daughter of the late James A. and Emma Mae Taylor of Harnett County, NC. She was preceded in death by her husband, SFC Weymouth "Jerry" Fogg; sister, Ruby Taylor Herring of Hope Mills; brother, James "Buddy" Taylor surviving wife, Betty of Hope Mills. She is survived by her brother, Johnny Lee Taylor and wife, Marie, of Lillington; sister, Dorothy Taylor Thompson of Sanford; brother, Eugene Taylor and wife. Phyllis, of Spring Lake, and brother, Maxi Ray Taylor and wife, Seglinda, of Lillington.
Left to cherish her memory is daughter, Ladonna Carol Fogg Mincey, and husband, Randy, of Fayetteville; son, Timothy Elwood Fogg of Spring Lake; two grandsons, Daniel Aaron Ramirez and wife, Rana Z., of Fayetteville; Justin Neil Ramirez of Charlotte; and three granddaughters, Misti London Fogg of Sanford, Mandy Lynn Fogg of Wilmington, and Alyssa Brooke Mincey of Fayetteville; and a host of nieces and nephews as well as other relatives, church family and friends.
In lieu of flowers, donations can be made to offset funeral expenses at Adcock Funeral Home, or Ladonna or Tim Fogg.