Anderson Creek High School Alumni Association 1926-1977

In Memory
Bobby Stewart - Class Of 1954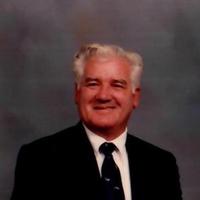 William "Bobby" Stewart, 81, of Linden passed away on March 20, 2017. He was born in Harnett County on April 20, 1935 to the late Daniel and Dora Stewart. He was preceded in death by his brother, Daniel Stewart Jr. and sister, Mary Lou Whittington.
William "Bobby" Stewart was a retired farmer and owner of Stewart's Stop & Shop in Linden. He is survived by his wife of 59 years, Lena, his daughter, Donna and husband,Greg Beaman, of Fayetteville; his sons, Dewayn Stewart and wife, Lisa; Gary Stewart and wife,Karen; and Mark Stewart, all of Linden, and a sister, Margaret Woodall, of Forest City. He is also survived by 8 grandchildren and one great granddaughter.
The family received family and friends Thursday March 23, 2017 from 6 - 8 PM at Adcock Funeral Home in Spring Lake and other times at the home. A graveside service was held Friday, March 24, 2017 at 11 AM at New Hope Baptist Church in Spring Lake with Marshall Johnson officiating.

In lieu of flowers memorials may be made to Falcon's Children Home, 7569 N. West Street, Falcon, NC 28342.