Anderson Creek High School Alumni Association 1926-1977

In Memory
Katherine West (Arnold) - Class Of 1956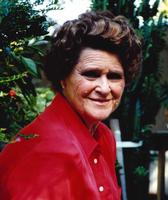 KATHERINE WEST ARNOLD, DIED 5/3/19
Mrs. Katherine W. Arnold, 81, of Lillington passed away Friday May 3, 2019. She was born in Harnett County, the daughter of the late Willie and Ethel Bradford West. Katherine loved working on the farm and in the greenhouse. She enjoyed growing roses, dahlias, angel wing begonias and many other flowers. Katherine also grew vegetables and sold them at local farmer's markets. She loved spending time with family especially her 2 grandchildren, Nicholas and Aaron. Katherine was preceded in death by her husband, Wilbert Arnold; brother, Jessie West and sister, Margie West.
Katherine is survived by her son, Michael Rudolph Partin of Lillington; daughter, Susan Renee Partin of Seven Lakes; son, David Wayne Partin and wife Melissa of Broadway; Buddy the Bird; 2 grandchildren, Nicholas Wayne Wells Partin of Wilmington and Aaron Anthony Partin of Dunn; 2 step granddaughters, Kaitlyn Hinkle and Kendell Cook; sister, Wilma West Thibodeaux of Lillington; 5 brothers, Willie West of Sanford, Tommy West, Jimmy West, Bobby West all of Spring Lake, Dennis West of Sanford; many nieces and nephews.
A funeral service was held at 2:00 PM Wednesday May 8, 2019 at O'Quinn-Peebles-Phillips Chapel in Lillington. Burial will follow in Harnett Memorial Park. The family received friends at the funeral home Tuesday evening from 6:00-8:00 PM.
Memorials may be made to the Parkinson Association of the Carolinas, 2101 Sardis Road North, Suite 102, Box 15, Charlotte, NC 28227 or FirstHealth Hospice Foundation, 150 Applecross Road, Pinehurst, NC 28374.