Anderson Creek High School Alumni Association 1926-1977

In Memory
Carole Jackson (Wooten)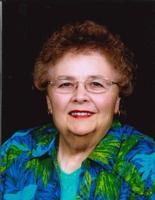 CAROLE WOOTEN
Mrs. Carole Jackson Wooten, 81, of Lillington, went to be with her Lord and Savior Jesus Christ on Sunday, September 1, 2019.
She was born in Wilson, NC. She graduated from Atlantic Christian College and taught Business in the Harnett Co. School System for 34 years. She was an active member of Lillington Baptist Church where she actively played in the Handbell Choir for over 30 years.
A funeral service was held on Wednesday, September 4, 2019 at 11 am in Lillington Baptist Church with Rev. Daniel Selman, Rev. Jeff Roberts and Dr. John Rogers presiding. The burial followed at Westview Cemetery.
She was preceded in death by her mother, Minnie Laura Jackson and father, William Lee Jackson.
Carole is survived by her husband of 54 years, Walter Frank Wooten; daughter, Laura Wooten Byrd and husband, Efrem; brother-in-law, Julius Wooten and wife Frances; sister-in-law, Mary Elizabeth Phillips and husband, Bob; and beloved nieces and nephews.
The family received friends prior to the service on Wednesday from 9:30 am to 10:45 am in the church sanctuary.
In lieu of flowers, memorials may be made to Lillington Baptist Church, 210 W Lofton St, Lillington, NC 27546.