In Memory
Walter Edward Kunze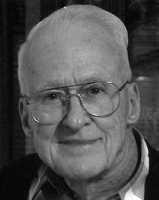 Walter Edward Kunze
Patient of
304th Station Hospital
3 Jan 1924 Saint Paul, Minnesota
2 Aug 2010 Arlington Heights, Illinois
Walter E. Kunze Jr. of Arlington Heights Memorial visitation for Walter E. Kunze Jr. will be from 10 a.m. until the time of memorial service at 11 a.m. Friday, Aug. 13, at the Lutheran Home and Services, 800 W. Oakton, Arlington Heights. Burial will be in St. Paul, Minn.
Born Jan. 3, 1924, in St. Paul, Minn., to Walter E. and Caroline (nee Brenning) Kunze, he died Monday, Aug. 2, 2010, at Northwest Community Hospital, following complications of Parkinson's and pneumonia.
Walter was a decorated veteran of the Army, having served in Europe during World War II. He earned a Purple Heart as well as a Silver Star, which was awarded for "Gallantry in Action." Additionally, he was on one of the first tanks which arrived to liberate Dachau Concentration Camp.
On June 20, 1947, Walt married Frances Halverson of Sacramento, Calif.
He graduated from the Citadel Military College of South Carolina in 1949 with a degree in civil engineering and then completed his master's degree in civil engineering at MIT. He was employed by the Portland Cement Association in Skokie for over 35 years, where he finished his service as the first president of Construction Technology Laboratories, and additionally served a term as president of the American Concrete Institute.
Walt enjoyed traveling, photography and his retirement home in Austria.
He is survived by his wife of 63 years, Frances; his three daughters, Anne (Jeff) Copeland of Stilwell, Kan., Jean (Greg) Poland of Rochester, Minn. and Elizabeth (Paul) Odom of Hawthorn Woods; and nine grandchildren, Sharon (Dan) Ryan, Brian and Diane Copeland, Caroline, Eric and Matt Poland, and Paul, Bobby and David Odom. He was preceded in death by his parents; and one sister, Ruth (Robert) Debel. In lieu of flowers, memorial contributions may be made to the USO (United Service Organization), P.O. Box 96322, Washington, DC, 20090-6322 or call 800-876-7469. It was this organization that provided the opportunity for Walt and Frances to meet in 1943. Arrangements were made by Glueckert Funeral Home, Ltd., Arlington Heights.