In Memory
John Everett Ussery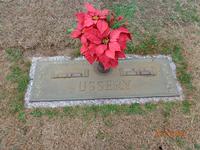 John Everett Ussery
Administration
304th Station Hospital
25 Nov 1918 Richmond County, North Carolina
25 Mar 2011 Southern Pines, North Carolina
John Everett Ussery, 92, of Southern Pines, passed away Friday, March 25, 2011, at his home.
Funeral services were held at 11 a.m. Tuesday, March 29, at First Baptist Church in Southern Pines, with Dr. David Helms officiating. Burial, with full military honors, followed at Pinelawn Memorial Park in Southern Pines. The family received friends from 6 to 8 p.m. Monday, March 28, at Boles Funeral Home, in Southern Pines.
He was born Nov. 25, 1918, in Richmond County, to the late John Ernest Ussery and Annie Lee McRae Ussery. Mr. Ussery was a veteran and served in the U.S. Army for 23 years, retiring as a lieutenant colonel in 1967. During his military career he served in the European theater during World War II and in Osaka, Japan, during the Korean conflict. When he returned to the U.S. from Japan he entered Baylor University, receiving his master's degree in hospital administration. Mr. Ussery and his family spent time at many bases in the U.S. and overseas during his many years of service. He was a member of First Baptist Church of Southern Pines.
He is survived by his wife of 71 years, Julia Lampley Ussery; two sons, John Everett Ussery Jr., of Aberdeen, and Richard Lee Ussery and wife, Melinda, of Fairbanks, Alaska; one daughter, Mary M. Ussery-White and husband, Reid, of Chapel Hill; three brothers, Robert Marshall Ussery (Lottie), of Ellerbe, the Rev. Earl Walker Ussery (Barbara), of Bel-Air, Md., and Thomas Hearne Ussery (Billie), of Cordova; four grandchildren, Julia Elizabeth Howe, Kristi Leigh Miller, Kathryn Elisabeth White and Jessica Lauren White; and three great-grandchildren, Tyler Casey Sullivan, Madison Kathleen Miller and Cheridan Daniele Miller. He was predeceased by two sisters, Jennie Ruth Tellez and Margaret Elizabeth Pence; and a brother, William McPhail Ussery.