Carson High School

Class of 1980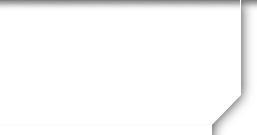 35th Reunion Committee
The Reunion Committee is working hard to keep costs down by not going through a Professional Reunion Company.
Please aid us in getting the word out to other alumni by sharing this website.
Once the ticket cost is finalized, we will have a flyer that you can pass out and post as well.
Carson High Class of '80 35th Reunion Committee:
Kay Albitz
Oscar Anderson
Maria Rivera Banaag
Simone Osborne Brown
Cina Chargois-LeVeaux
John Collins
Roz Aguon DeMello
Johnny Gil
Roz Cuarenta Gil
Lisa Soriano Guevara
Wilson Labasan
Anne Namba Nakao
Rhonda DeTorres Nobles
Mark Nowick
Roland Owens
Melissa Rivera Palma
Morgan Rector
Todd Rogers
Angela Blanco Salva
Lana Tennant
Laura DeBats Walker
Davette Mills Winfield