Carson High School

Class of 1980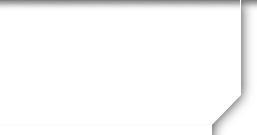 Colt '80 Music
Carson High 1980 Alumni's Artists & Songs of our Era
The list is long for Top Artists & Songs during our years at Carson (1977 -1980). Here are some Personal Favorites of our Class of '80, compiled from our Facebook Page, your emails, and your Website Profile. Don't see yours? REGISTER on the Website and add your Favorite Songs!
(Note: This is a List in Progress - Waiting to hear from the rest of our Class of '80!)
Aerosmith
Alice Cooper
Average White Band
B-52's - "Rock Lobster"
BeeGees - "Staying Alive"
Bob Marley
Bob Segar
Boston - "Don't Look Back"
Bread
Chic - "Dance, Dance, Dance (Yowsah Yowsah Yowsah)"
Chicago
Christopher Cross - "Sailing"
Chuck Mangione - "Rise," "Feels So Good'
Commodores - "Brick House"
The Crusaders (w/Randy Crawford) - "Street Life"
David Bowie
Diana Ross - "I'm Coming Out"
Dire Straits
Disco Music
The Eagles - "Hotel California"
Earth Wind & Fire - "In The Stone, "BoogieWonderland," September"
Eddie Money - "Baby Hold On"
Electric Light Orchestra (E.L.O) - "Don't Bring Me Down," "Turn To Stone"
Elton John
Foxy - "Get Off"
Funkadelic
George Clinton - "Atomic Dog"
Heatwave - "Boogie Nights," "Groove Line"
Kansas - "Carry On My Wayward Son"
KIIS
The Knack - "My Sharona"
Kool & the Gang - "Hollywood Swingin' "
Jefferson Starship
Journey
Lynard Skynard
Meatloaf
Michael Jackson - "Shake Your Body Down To The Ground"
Motley Crue
Neil Young
Parliament - "Flashlight"
Peter Gabriel
Pink Floyd
Queen - "We Will Rock You"
Rat
Rick James - "You and I"
Rocky Horror Picture Show Soundtrack
Rod Stewart - "Da Ya Think I'm Sexy," "Hot Legs"
The Sugar Hill Gang - "Rappers Delight"
Steely Dan
Stevie Wonder - "Sir Duke"
The Stylistics - "Betcha By Golly Wow"
Styx - "Come Sail Away," "Grand Illusion"
Super Tramp - "Breakfast in America"
Ted Nugent
Toni Basil - "Mickey"
Tower of Power - "You're Still A Young Man"
Wild Cherry - "Play That Funky Music"