Friday Events
OUR "50th + ONE" REUNION
Below is information posted for our 50th Reunion planned for June, 2020. Because of the Covid-19 pandemic, we will be celebrating our 51st Reunion in Charlottesville in June of 2021. We will post more information when available, but you can read about our original plans for this year below - we are sure next year will be even better!
FRIDAY EVENTS
Reunion activities begin on Thursday, but it really gets underway for members of the SON '70 with a full day of activities on Friday, June 5.
Here are several events that might be of special interest to our class members. However, there are many more seminars, tours and other events scheduled for Friday including topics ranging from what to do in retirement to a trip to Observatory Hill to visit the stars through the University's 100-year-old telescope. We recommend you take time to review the full schedule.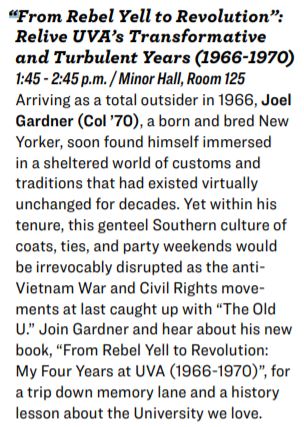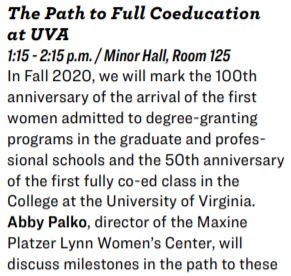 School of Nursing Reception
4:30-6:00 pm McLeod Hall
UVA Class of 1970 Reception
The Colonnade Club - Pavilion VII - The Lawn