Cheney High School
Class Of '79

Cheney, WA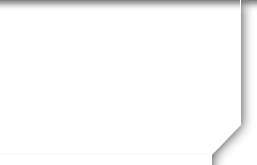 Classmate Topics
Forum: Old "Message Forum" Post [STICKY]

| | |
| --- | --- |
| TOPIC: | Old Mesage Forum Post |

| | |
| --- | --- |
| Created on: 04/04/09 01:18 PM | Views: 2400 Replies: 0 |

Lora Russell




Joined: 04/04/09
Posts: 6

View Profile
Old "Message Forum" Post
Posted Saturday, April 4, 2009 08:18 AM


11/04/08 11:14 PM #1

Carla Parker Grytdal

Lora and JoAnn, Thanks for all your work! The 1979 pics are a great touch.

Carla

11/05/08 08:17 PM #2

Robin Hagel VanHyning

I agree - this is a great site and forum for getting us all back together. Thank you so much for your efforts JoAnn and Lora. It was great to talk with you the other evening, Lora.

Robin

11/06/08 07:46 AM #3

Janice Carpine Fitzgerald

I agree, this is great!! Thanks guys for all your hard work! Leo asks me every evening when he gets hm (have you got on the reunion sit today) I'm trying to notify any one and everbody i can about this, Thanks again!!!

Janice

11/06/08 08:54 AM #4

Lora Russell

Hi Everyone, Thanks for your encouragements!!! I just wanted to let people know if your senior picture isn't on your profile page, it is because you didn't have a picture in the year book or I wasn't lucky enough to be your BFF back in the day to get a personal picture. If you have a senior picture on your fireplace mantel(which I'm sure most of us do), scan it for me in a jpg file and e-mail it, or scan it from your year book if you can. I would love to get it on your profile. It can be in color too.

Lora

11/08/08 04:30 PM #5

Cathy Skjothaug Sugimura

Lora and JoAnn you two are doing a wounderfull job on this web site. I enjoy looking at the site daily.

11/09/08 12:56 PM #6

Jana Fowler Williams

What a fun site! Lyle and I are having fun seeing where everyone is now. Hey guys... fill out more info in your bio's. The 20th reunion pictures are fun too. We have not seen anyone from our class since graduation, except Brian Carter and David Elkins (years ago) and George Glines. Thanks for the work you have put into this, Lora and JoAnn.

Jana Williams 11/12/08 07:41 PM #7

Aleatha Martin Roach

Wow, this is fun. Great to hear from you. Thank you for all the hard work you have done and are continuing to do.

11/16/08 12:58 PM #8

Sharon Keller Griffiths

Great job Lora and JoAnn with contacting everyone. Thank you for all the hard work you have put into this site. I enjoy logging on and learning what everyone has been up to since 79' It is addictive. I am happy to see how many of us have responded, and contacted long lost classmates.

Sharon

11/20/08 10:25 PM #9

Wendy Fitzgerald Stevens

Lora, It is so much fun hearing from people and learning where everyone is now. Everyone is so down to earth and interested in each other now. This could be the best class reunion EVER! Now that we have all grown up and have learned what is really important to each of us... Family & Friendships.

Wendy (Fitzgerald) Stevens

11/20/08 11:07 PM #10

Lora Russell

Wendy, I agree. Everyone has been so much fun to talk to. People have been down to earth and happy to hear about the reunion. At first, many people have told me they weren't sure if they wanted to go. But once they loged on the website and connected with long time friends, they have changed their minds. Thanks to everyone who have helped find classmates. We are still looking for long lost mates.

Cheers

11/28/08 10:12 PM #11

Dawn Foster

Joann I am so glad you sent me a letter but you know I didn't get to graduate with the class. I'm not sure that I ought to be included. I do put CHS as my high school because that is where my heart was. I love this page and look forward to seeing who is where and who is doing what...I really am kind of nosy lol

12/02/08 10:51 AM #12

Sheryl Williams

Joann and Lora, you have done a great job with this site!I hope more will join in with profile updates.It should be all about having fun getting to reconnect after 30 years, now I know I'm old!!!

Sheryl Williams

12/07/08 09:41 AM #13

Debra Smith Jacobsen

This site is spectacular. I have not been in touch nor have I been back to the area since I graduated. It is great to re-connect with old friends!!! I feel like this is my best escape yet back to the past when people like you truly shine. You all mean a lot to me and I am very grateful to STILL have you in my life!!!

Debbie Smith Jacobsen

12/09/08 11:02 AM #14

Edeana Priest Pierce

Super fantastic job girls and thank you for bringing us all together.

12/23/08 08:52 PM #15

Alan Birdsell

So.... when are we gonna try this nifty chat window? I say we try to pick a day and time that is as close to universal to all as can be and give it a go. 12/28/08 OK... so we'll have to wait a bit til the site puts up their own version of a chat room...

12/29/08 12:23 PM #16

Benjamin Boling

Lora & JoAnn, thank you for your hard work. This site is the snizzal (okay I really don't know what a snizzal is but the kids are all saying it and I don't want to say something that makes me old like "that is cool"). I have been one of your lost class mates until George Glines called me this morning and told me to get off my butt and register. Just so you know I have been at work for the past 6 hours playing on your site learning about everyone. Oops don't till the boss. I miss the northwest so much so the reunion will be a good excuse to see the mountains again.

12/29/08 08:26 PM #17

Lyle Williams

Alan is right, we need a chatroom there are 4 people on right now and it would be fun to talk.

12/31/08 09:12 AM #18

Alan Birdsell

Lora put the chat room back up on the main page. :)

12/31/08 11:14 AM #19

Lora Russell

Your wish is my command. I will be watching to see who is on the chat.

TTFN

12/31/08 04:02 PM #20

Alan Birdsell

Ohhhhh I like the ring of that ROFLMAO

01/01/09 06:25 PM #21

Lyle Williams

OK guys Lora, Alan, Jana and I have successfully tested the chatroom and it works fine. We expect participation from all off you when you log on.

01/01/09 11:52 PM #22

Alan Birdsell

Yeah, that was a hoot!

01/06/09 12:23 PM #23

Alan Birdsell

KNOCK KNOCK.... Anyone home?

01/06/09 08:12 PM #24

Lyle Williams

Perhaps some directions are in order... you will find the chatroom by scrolling down on the home page

01/07/09 10:40 AM #25

Alan Birdsell

Maybe if we renamed it The Blackhawk Lounge people will come ;-)

01/10/09 05:46 PM #26

Lyle Williams

OK now the chatroom or "Blackhawk Lounge" can be accessed from the choices to your left.You guys need to give it a try.

01/12/09 10:04 AM #27

Debra Smith Jacobsen

Okay, so I am being a little naive here!!! How do I get on the chat room duh?

Deb

01/12/09 10:07 AM #28

Debra Smith Jacobsen

Nevermind, I figured it out.. Some of us are still just a little slower than others. Thanks for the instructions on how to get on. I just had to read them!!! Imagine that!!!

Deb

01/12/09 12:37 PM #29

Alan Birdsell

He he, Deb, see how easy that was? So far the last couple of weekends Lyle, Jana, Lora and I have been on Sundays off and on from the afternoon till bedtime. It's been great fun.

01/23/09 08:02 AM #30

Alan Birdsell

So... who all is going to the Rusty Moose the 31st?

01/23/09 03:46 PM #31

Karrie Merrill Grimm

Hi Folks, Just got a message from Nancy Morrow who did a little searching for Joy Jones. Last known phone number not working. She is going to see if her older sister has any info on Joy's older brother (same class). I might see if I can make the Rusty Moose if the weather is nice enough to make it over the passes from Missoula. Need to go visit my parents soon anyway.

01/27/09 08:40 AM #32

Kristi Albert Phelps

I found a number for Joy in Phoenix and gave it a try. Hopefully this is the Joy Anderson we are looking for and she'll call me back.

01/31/09 09:36 PM #33

John Fox

Response to the poll. I think the great thing about this website is that we get to find out about each other and get connected. At the reunion if we have a band, Kareoke or DJ isn't that just going to make it harder to hang out and talk. Just a thought.

02/05/09 11:33 PM #34

Jim Patten

I think John is on the right track... Maybe add "Open Mic" as an option. Bring your own entertainment.

02/20/09 07:48 AM #35

Ms. Kathy Randall P.E. / Coach/Tuntland

Thanks to all of you from the class of "79" for making this happen. When I got Lora's phone call I was so excited to think I would get to see so many of you that I had in class or sports 30 years ago. I am looking forward to reconnecting. I am living down in sunny Arizona & continue to live a very active lifestyle. I also live in Auburn during the Summer & Fall.

Kathy Randall Tuntland

03/10/09 11:17 PM #36

Dawn Foster

Hi Everyone! I went to a stagewest community theater (in Cheney) production a couple of weeks ago and bought a couple a raffle ticket and lo and behold I won!!! who knew?! any way I founed myself the proud owner of gift certificates to various cheney enterprises... I have two 25 dollar gift certificates for "ROLLERS" mobile hair and nail services. if you know someone who can use one of these let me know. I won't be using them and would love to see someone use them. Thank you so much!!!

Have a great week!

03/10/09 11:21 PM #37

Dawn Foster

ps There is an web site for ROLLERS www.rollersmobile.com if you want more information

03/25/09 11:24 AM #38

Jana Fowler Williams

I love seeing pictures of you guys and your families. Put some on!!!!