Harlan High School
Class Of 1973
Who Was John Marshall Harlan?
Our School was named after John Marshall Harlan, born in Boyle County, Kent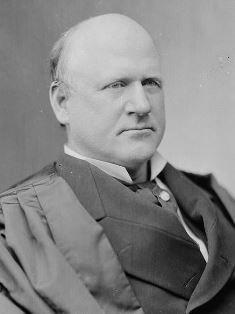 ucky on June 1, 1833. He attended Transylvania University, passed the bar and soon after was elected county judge. During the Civil War, he served as colonel in the Kentucky regiment. From 1853-1867 he was Attorney General for the State of Kentucky. Mr. Harlan was appointed Associate Justice of the Supreme Court in 1877. He stayed on the Supreme Court until his death in 1911.
In the 1896 Plessey vs. Ferguson case, John Marshall Harlan was the dissenting U.S. Supreme Court Justice. This ruling established "Jim Crow" as part of the law of the land. As the lone dissenter on the 8-1 case, Justice Harlan stated the "the constitution was color blind" and that it was wrong to have two sets of laws, one set for blacks and another for whites. Ironically his grandson (also named John Marshall Harlan), was a U.S. Supreme court Justice in the 1954 Brown vs. Topeka Board of Education case, which overturned the Plessey case.
John Marshall Harlan High School opened its doors in 1958, and quickly became the premier high school on the south side, if not the city. The first principal was Mr. Andrew Moore. In 1985, Harlan became a community academy where students out side of the attendance area could apply and be accepted through the Options for Knowledge program.
Harlan is located in a park-like setting with in the stable, attractive community of West Chesterfield in Chatham. It is conveniently located near Olive-Harvey College, Chicago State University, and the Red Line of the Chicago Transit Authority. The north end of the facility is adjacent to Chicago Park District's Abbott Park, which expands recreational resources for sports activities for our school and the community. The student population, as of 2018, consists of 383 predominantly African-American Students.