Luther North

High School




Class of 1969
It was great! It was fine! It was the Reunion of '69!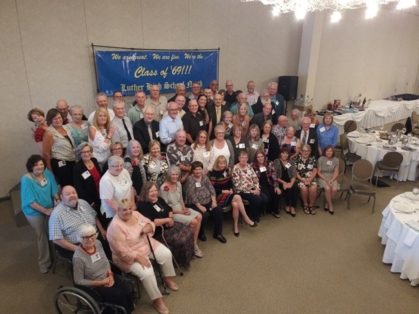 Luther North Class of 1969 50 Year Reunion 09/14/2019
50-Year Reunion photos have been added to the "Class Reunion Photos" section. You can also view the photos at: WALGREENS PHOTOS.
A video of the 50-Year Reunion and a video of the "In Memoriam" tribute have been added to the "LHN Videos" section.
The 50-Year Reunion "Memory Book" and "Blue & Gold - Special Edition" have been added to the "Class Reunion Programs, etc" section. A limited number of "Memory Book" hardcopies are available for $5.00 to cover postage and handling. Email a request to Gary Daniels at gdaniels@askdata.net to receive information on availability and payment options.
There are 2 of our 50-Year Reunion coffee mugs available for free. The cost is to ship is $15, so it may be best to arrange a pick-up or delivery. Email me a request if interested (gdaniels@askdata.net).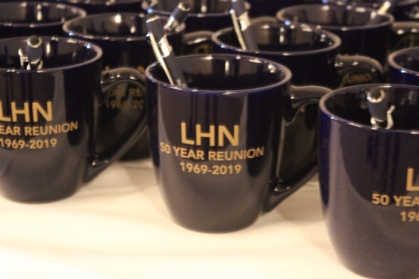 If this is your first visit:
1. Please begin by registering. In order to access the pages that are password protected on this site, you must set up a profile by providing a minimum of your email address, and a password. To set up your profile: locate the "Classmate Profiles" link and locate your name and click on it. Follow the prompts to create your profile.
2. There is another link on the left titled "Edit Profile" under Member Functions. It's a way to create a short summary of what you've been doing. You can tell us how many kids, how old, add a high school picture and a current picture, etc. Tell us a little about what you've been up to before you leave or come back later to fill it in or change it.
3. The "Class Connection" link under Member Functions will connect a Facebook page you may have.
4. All our communications will be electronic, so please check the "Edit Contact Info" link under Member Functions before you leave to make sure we have your correct email address.
Thank you,
Gary E. Daniels (Site Admin.)
Privacy Information (worth a read).
All contact information entered into this website is considered confidential and will not be shared.
When someone clicks on your name, only your city, state, and information that you've written about yourself on your Profile, is visible.
Classmates can see your detailed contact information (street address, eMail address, phone numbers) only if you grant them permission; done on your profile.

NOTE: An email can be sent to you using the contact box at the bottom of your Profile Page. If you send a message to someone through their Profile Page, the Classmate will see your eMail address allowing them to respond.