Abernathy Family Reunion

Class Of 1900


Not a member?
JOIN HERE
Find and click on your name.

WHO'S ONLINE NOW
No registered users are online right now.
WHERE ARE THEY NOW

WHERE WE LIVE
Who lives where - click links below to find out.

25 live in Alabama
2 live in Arizona
5 live in California
2 live in Colorado
3 live in Florida
15 live in Georgia
11 live in Illinois
13 live in Indiana
3 live in Maryland
4 live in Michigan
2 live in Nevada
2 live in New Jersey
4 live in New York
1 lives in North Carolina
8 live in Ohio
1 lives in Oregon
2 live in Pennsylvania
6 live in Tennessee
2 live in Texas
1 lives in Utah
2 live in Virginia
1 lives in Germany
144 location unknown



Show Family Members on map
UPCOMING BIRTHDAYS
MISSING FAMILY MEMBERS
Know the email address of a missing Family Member? Click here to contact them!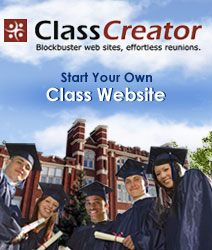 Welcome to the Abernathy Family Reunion Website.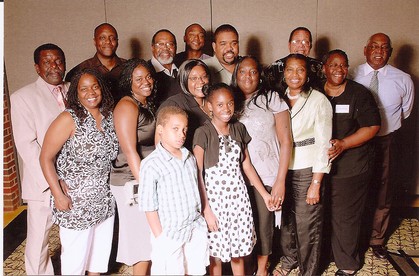 This website is the official website for the relatives of George (1853-1943) and Manerva (1855-1948) Abernathy of Linden, Alabama. George Abernathy was the son of Jacob (Jake) Abernathy who was born a slave in 1823 in South Carolina. This website will serve as our means of communication as we prepare for all Abernathy Family Reunions. This website will also serve to enable us to connect and reconnect family with family throughout the year. Therefore, please join the site. It is free.
Go to the member profile, find your name, and follow instructions to join. If your name can not be located, go to the top icon, click on contact us, and let us know. We will make the correction. Upload family photos and information you deem important. Remember, you can e-mail family from this site as well as take the family poll and quiz etc. Also, be sure to have everyone you know in the family join the site. Our goal is to celebrate family and praise God for the bountiful blessings he has bestowed upon each and every member. Therefore, be sure to take the time to browse the site.
Again, Welcome.
Larry Abernathy, Family Reunion President
********Abernathy Reunions always end on the 4th Sunday in July.*****
The 50th Abernathy Family Reunion was held on ZOOM in 2022.
Thank you to Kelly Abernathy, Eldridge Glover and all who participated in organizing the first ever Abernathy ZOOM reunion. Although this was new to all, it was exciting and well attended. The word that is spreading throughout the family is it was an outstanding affair. That is a testiment to the hard work and technical skills you put forth. The family appreciates you all for a wonderful Family Reunion. See you all next year.
The Original 12 - The Abernathy Siblings who started the reunion
Jack Abernathy, Kermit Abernathy, William Abernathy Sr., Garlen Abernathy, James Earl Abernathy, Clarence Abernathy and Ralph Abernathy (from left to right -Top Row)
Ella (Doll) Abernathy Gibbs, Louvenia Abernathy Coats, Manerva Abernathy Lawson, Lula Abernathy Yarbrough, Susie Abernathy Hildreth (from left to right -bottom row)
These 12 brothers and sisters held the first Abernathy Family Reunion in Linden, Alabama in 1969. Only Susie Abernathy Hildreth remains among us. We thank them for beginning a family reunion tradition that lives on today.
RALPH DAVID ABERNATHY SCHOLARSHIP
We are very pleased to announce our five family members who are recipients of the Ralph David Abernathy Scholarship for the school year 2022-2023:
Thank you to all who contributed to the scholarship fund this year. The following are the donors for 2022-23 school year:
1. Hazel Franklin, $60.00
2. Debra Bates, $60.00
3. Winston and Aretha Muhammad, $70.00
4. Patsy Coats, $60.00
5. Joseph and Patricia Abernathy Clark, $60.00
6. Carol Bell, $60.00
7. Solvenia C. McCormick, $60.00
8. James and Eldridge Glover, $60.00
9. James (Mac) and Monique Glover, $250.00
The total before distributing the scholarship funds is 1,544.17.
The following family members are the 2022-23 scholarship recipients, each receiving $500.00.
1. Zackree Bishop, mother is Teressa Bishop.
2. Malachi Clark , mother is Patricia Abernathy Clark
3. Robyn Mabra, parents are Robert and Linda Mabra
For the 2021-22 school year, the scholarship recipients were as follows:
1. Malachi Clark (Parents are Joseph and Patricia Clark)
2. Noah Douglas (Parents are Cecil and Pamela Douglas)
3. Kyle Glover (Parents are James ll (Mac) and Monique Glover)
4. Erica Grant (Parents are Nichelle and Ulyses Grant)
5. JayLynn Hardrick (Parent is James Hardrick)
Each will receive $236.00 to be used towards their educational endeavors. We are very proud of them and know that the strong Abernathy Legacy will continue for generations to come as a result of their dedication to getting an education.
Thank you to the Abernathy families who made sure there were funds for the Scholarship. The following families and individuals contributed their annual $60 for the Ralph David Abernathy Scholarship Fund
1. Garlen and Lucille Abernathy
2. Solvenia C. McCormick
3. Aretha and Winston Muhammad
4. Christine Samuels
5. Debra Bates
6. Glorious Bates
7. Athalee A. Anderson
8. Gregory Abernathy
9. Elizabeth D. Abernathy
10. Larry and Regina Abernathy
11.Ulyses and Nichelle Grant
12.Raymond and Wanda Coats
13. Geraldine D. Abernathy
14. Paula Kuriq
15.Joseph and Patricia Clark
16. Dr. and Mrs. James Glover
17. Gloria A. Outland
18. Dr. and Mrs. William Abernathy ( $85.00)
The Price One Pays for Voting.
by Regina Abernathy
A True Story
The time? Some time during the early 60's. The place? Selma, Alabama. Garlen and Elizabeth Abernathy has driven down to Selma to visit relatives. During that time, Garlen decides to visit his friend, Theopolis. When he arrived at Theopolis' home, he noticed the gloom surrounding his friend's demeaner.
What's the matter with you? Garlen asked?
Well, my boss just left. He answered. He said I was one of his best workers, but he was very sorry. He has to let me go.
Did you ask why? Garlen asked.
Yeah. My boss hung his head and said he had heard I voted. That is not good, he said. A group of men came to his shop and told him that if he kept me on the job, they would burn his shop down to the ground. He said he was so so sorry. But, his shop was all he had. He had to let me go. I told him don't worry. I appreciate him coming by the house to let me know. I won't be coming back to his shop. Then he told me that I will not be able to get a job anywhere in Selma or in the surrounding counties. If any Negro voted, they won't be able to work anywhere around here. No white man will hire a Negro that voted, and they know which ones voted. If they do, they will have hell to pay.
Well, that's not good. Garlen said. But, don't be upset. Come on up to Cleveland. There are plenty of jobs up there. You can stay with me and my wife until you get on your feet. As long as there is food on my table, there is food for you. When you get a job, and get on your feet, you can bring you wife to Cleveland.
So, Theopolis went to Cleveland and lived with Garlen Abernathy and his family. He found a job. He went back to Selma and brought his wife to Cleveland. They located a place to stay and bought the children to Cleveland. The family remains in Cleveland still today.
This is a story about Voter Suppression, the Great Migration, and the Black community helping one another. It is also a story of tactics used to stop African Americans from exercising their rights as Americans. The number one tactic is to take away the Black man's ability to make money. Take the job from them. Make sure there is no where to work. Black ball them.
Our ancestors experience it all. Nevertheless, with God's help, they lived, loved, and thrived.
It is important to teach our young to vote. Teach them why we vote., the price we paid to vote, and the reason their vote is so important.
This is just one story. Share it with our youth.