Putnam County Senior High School

Class Of 1974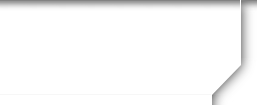 40 Year Reunion

Welcome to the 40th Reunion of the Putnam County Senior High School
July 12th, 2014
Leslie Town Centre, Cookeville, TN
The couple who had been married the longest: Danny and Patricia Allen Hall - 39 Years, 2 Months!
Classmate with the most grandchildren: Karen Cowan Richey (David) with 15 Grandchildren
Each couple received a $50 Gift Certificate - Congratulations!
Offered by Steve Leddy, July 12, 2014 - PCHS Class of 1974 – 40 Year Reunion
Dear Almighty God, We come tonight...grateful for your Spirit in this present moment in time…Even in our amazement that 40 years have filled all of our yesterdays since graduation
We come tonight - O God...thankful for this our class of 1974… for the richness of the memories that delight us ----grateful that even though we age we can at least recognize each other's names-- for the dedication of the teachers who inspired & nurtured us--for the gift of friendships that formed us into community… thankful indeed for our life journeys --- and Your constant presence through all of the many challenges, changes, sad times and the celebrations.
We are grateful for all of those who have faithfully spent hours to make this reunion possible!
Tonight we are also prayerfully remembering that from You we are created and to You we returnand so it is that we come honoring and remembering with gratitude the lives and time you gave us with our 21 classmates who are no longer earthbound. We pray for blessings for all their loved ones, and are thankful for the influence for good that they had in our lives. In this present moment of celebration and fellowship, we affirm the value of every breath you offer us, every heartbeat, every step we take, every dream to which you still call us, every lesson life continues to teach us, and every opportunity to speak and act with loving-kindness.
Be with us, as we celebrate in this milestone in time with food and renewed friendship ... and we pray that You will continue to guide us into our futures ... empowering us on the rest of our life's journey to choose the power of love and laughter… truth and peace … commitment and caring … daring us to make a difference for the generations that follow us. May we live this day and all our days with the gifts you gave us that are ours to share Bless this reunion meal with your presence, In Jesus name I pray, Amen.
We need your assistance in finding our remaining missing classmates - those whom we have no valid email or postal addresses.
If you know how to reach anyone on this list, please send whatever contact information you may have to Kathy at katdaug@charter.net or Robert at bstout@comcast.net.
Shelby Anderson
Pat Bohannon
Terry Carlile
Carroll Carr Black
Kenneth Carter
Nancy Essler
Shirley Lafever
Richard Lee
David Maddle
Ricky Maxwell
Michelle Myers
Marsha Neely
Elizabeth Payne
Sheryl Polk
Diane Railey
Eugene L Roe II
Becky Scott
Ronnie Sherfield