Denison High School

Class Of 1962


Not a member?
JOIN HERE
Find and click on your name.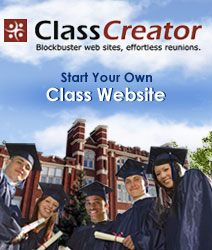 DHS Class of 1962 Official Website
our next reunion
DHS CLASS OF 1962
59TH - 60TH REUNION
SAVE THE DATE:
Spring, 2022
In conjunction with Bi-Annual Spring Fling
Please note this is a change from earlier notice for a 2021 date. Blame Covid-19.
DATE: Friday, April 22, 2022
LOCATION: Hilton Garden Inn Hotel, Denison, TX 75020
Sign-in begins at 2:00 p.m.
RECENT IN MEMORY NOTIFICATIONS
Jay Robert Cornelison, Jr., passed away in May, 2020. He was born in Laurinburg, North Carolina on August 3, 1944. He graduated from DHS in 1962 and attended Texas A&M. He was a drum major in the DHS band. He was a Marine and served in Vietnam. He earned three Purple Hearts and numerous other service medals. He owned a tile company and served Grayson and surrounding counties for many years. Jay worked extensively with children, coaching several youth soccer teams. He loved hunting and fishing and loved teaching kids to hunt, fish and enjoy the outdoors.
Judith (Judy) Ann Smith Wise passed away on June 15, 2020, after a courageous battle with cancer. In high school Judy was a member of Y-Teens and the DHS Chorus. She was the 1962 Chorus Sweetheart. After high school she moved to Oklahoma City and then to the DFW metro area. She did office work for a variety of companies, including Levi Strauss, Walmart and American Airlines. She leaves two sons, two stepsons and a stepdaughter.
Kenneth Rex Shepherd passed away at home in Denison on December 21, 2020. He was born in Quanah, TX, October 26, 1943. He graduated from DHS in 1962 and married Darlene Brown that same year in Denison. He was employed as a realtor. Kenneth and lived most of his life in Denison. He leaves a wife, Darlene, and two sons.
Larry David McKinney passed away on February 28, 2021, after a year-long battle with pancreatic cancer. After graduation from DHS Larry attended and graduated from North Texas State University (now University of North Texas). He was active in the speech and drama program in both high school and college. His star role in "Dark of the Moon" in high school carried the play to the state competition. After college he taught high school speech and drama in Dallas, then spent a couple of years working with the Salesmanship Club camp program for troubled kids. He spent the rest of his working life in the criminal justice programs in Hunt County (Greenville) in child protection services and adult probation, ultimately becoming the long time director of the county adult probation office. He never married but became the first single male in Texas to adopt a child (in 1975). Larry lived the last 20 years in a rural area south of Greenville. He stayed busy, volunteering hundreds (probably more like thousands) of hours for Meals on Wheels and the Salvation Army, and caring for his granddaughter and his household pets. Larry was also the DHS 1962 class site webmaster since its inception.
Gene Bryan Blalock passed away on March 26, 2018, of kidney failure. Gene was born in Texarkana but the family moved to Denison early in his life. He met Kerry Rutledge of Denison and they married in 1965. Gene was a computer analyst and a long time member of First Baptist Church of Dallas, serving as former president of the President's Class. Gene and Kerry had three sons and six grandchildren.
Gary Leon Chappell passed away on January 4, 2021. Gary suffered a major stroke in 2009. Gary was an active and talented member of the DHS band, was a member of the Stage Band and was on the Band Council. After high school he joined the Army National Guard and then served in the Texas Highway Patrol for six years. He spent most of his career as a small business owner, operating several small restaurants. He and Sue, his wife of 44 years, lived in Grapevine, and had a son and daughter. An obituatry can be found on the website of Lucasfuneralhomes.com.
WE HAVE EXTENDED OUR WEBSITE FOR FIVE YEARS.
https://www.classcreator.com/Denison-Texas-1962/class_gallery.cfm?gallery_link_id=27556&preview=y
class of 1962
https://www.classcreator.com/Denison-Texas-1962/class_gallery.cfm?gallery_link_id=27556&preview=y
goup meeting in Richard's room
click here to see our 50th Reunion Picture
new feature for keeping in touch with class news WHAT'S NEW on the left...try it

This page is looong. Be sure to scroll down to read all information!
click on the button for
---
---

---
KEEP SCROLLING DOWN
---
PAST REUNIONS
---
THINGS YOU CAN DO ON THIS WEBSITE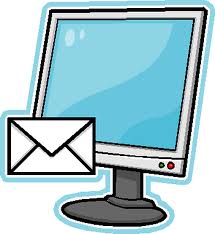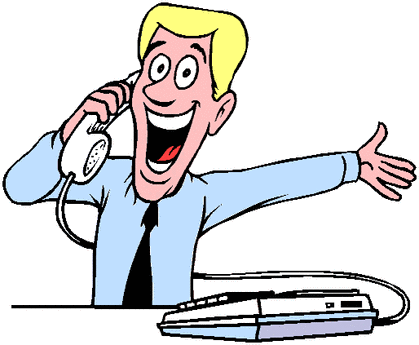 Stay in touch with old classmates, re-establish ties with old, old friends, send messages to one another, post pictures of things that you love, share some of those old pictures that you saved from "the good old days" and keep up with classmates you reconnected with at the 50th reunion! Visit About Our WebSite to learn more about this site's capabilities.

Use Profile Subscription to track other classmates as they register and update their profiles.
---
WE NEED YOUR PICTURES.
EASY TO UPLOAD AND LETS US KNOW ABOUT YOUR LIFE. GIVE IT A TRY.
---
COMMUNICATION IS KEY
We'll be sending you emails periodically. We'll continue to send snail mail to those for whom we have no email address. Help us by urging those who haven't provided their email address to register on this site.
---
---

MUSIC
the site used for music has closed so we will try and add music another way
---
ENJOY!
Have fun with this website. We'll be working on adding some fun features as we move along! You can send your ideas to us via Contact Us.
This website is designed and maintained by volunteers. Check out the Workin' Jackets page to see who's doing all the work! If you would like to volunteer to join the team - Contact Us!
---
PRIVACY NOTICE
Your privacy is important to us. No personal information, other than your name, is available to the public from this website. All contact information (address, phone number, email address) entered into this website will be kept confidential. It will not be shared or distributed. Your contact information is private. When someone clicks on your name, the only contact information they will see is your city, state and whatever information about yourself you choose to put on your Profile. You can give permission on your Profile for your address and phone number to be seen. Your email address can only be seen by the Site Administrators. Communicating between Classmates on this website does not disclose any email address. If you chose to invite a fellow classmate to join this website, the email address you enter for them cannot be seen by the Administrators and is not saved by this website.
Any membership may be revoked at the discretion of the Site Administrator. The privacy and security of all registered members will be considered a priority for the purpose of invitations, admittance, denials and revocations.
If you wish to be deleted from this site, simply notify the Administrator under Contact Us.
If you can't find your name on the Classmate Profiles page, let us know by using Contact Us.