Dixon High School

Class Of 1956
Dixon Today
Welcome to HERITAGE CROSSING on the Rock
Located between the bridges and new since our 50th class reunion. The central plaza at the end of Hennepin Ave now called the Reagan Way,features the Reagan Memorial Statue, a fountain and overlook to the lower level which includes a bike and walkway leading under both bridges.
Looking across from the northside of the river--you can see the amphitheatre with concrete seating steps planted sea walls and brick stage area--we now have Friday entertainment thru the noon hour in the summer months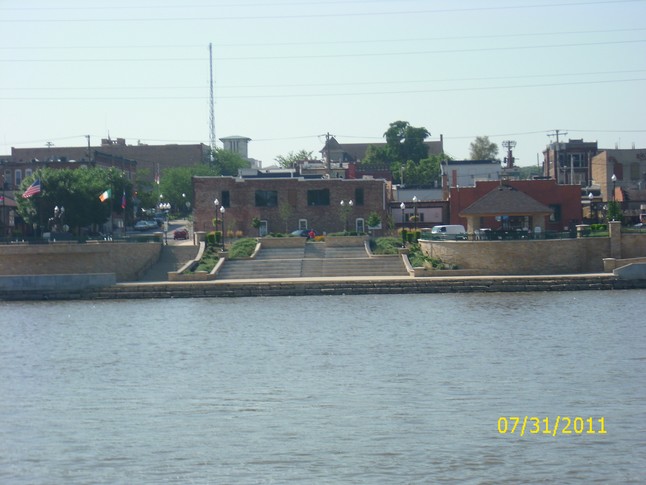 East Plaza has a enclosed restroom pavilion.brick pavers and timeline band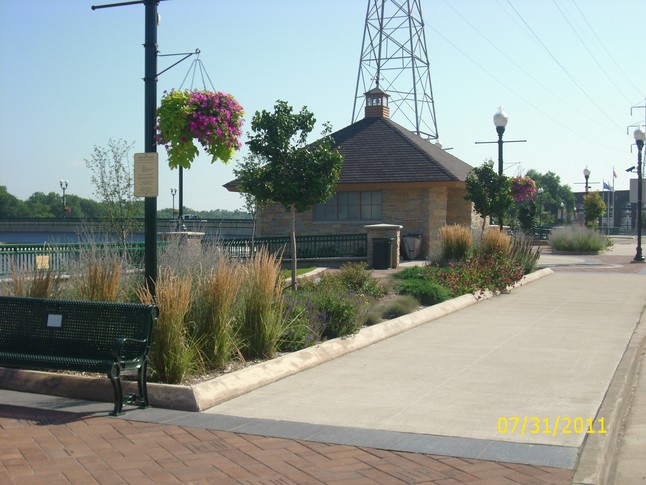 West Plaza Open-Air pavilion has benches, tables and will be our meeting place on Saturday morning to see how many remember the building locations of businesses in the 50's
South Central School Now Dixon Historic Center has had many changes since our 50th and will be a fun adventure again and tour on your own from 10am till noon
View on Peoria Ave side of the old school playground now finish to a parking lot for the Historic Center
VETERANS MEMORIAL PARK

located on Rt 2 west edge of Dixon, is a setting to honor veterans from all the surrounding area.
The park contains many military artifacts including a Viet Nam era F-105 Thunderchief fighter/bomber,AH1 Cobra Helicopter, an M-60 (A3)tank and more. Also over 750 legancy stones that make up the parks walking paths. The stones honor all who have served in the nation in war and peace. at this time two of our classmates have stones Jackie McCleary and Darrel Sholders. More info on this site visit www.honorourvets.com
A memorial stone as been placed in memory of our classmate......