Douglas County High School - Douglasville, GA
Classes of 1889 - 2012
David Taft - Class of 1966
Mr. James "David" Taft, age 72, of Braselton, GA, passed away September 9, 2021. He was born September 15, 1948, and was a 1966 graduate of Douglas County High School, Douglasville, GA.
The body was cremated.
Pending arrangements include a Memorial Service at the American Legion, 7906 Brass Lantern Drive, Flowery Branch, GA, (770) 539-2849, and burial at the Georgia National Cemetery, 1080 Scott Hudgens Drive, Canton, GA, (770)-479-9300.
More information will be posted as available.
Central Cremation Services, 115 G, Enterprise Drive, Pendergrass, GA, (706) 693-0823, is in charge of arrangements.
If you order flowers you must obtain a delivery address from a family member. Do not send flowers to the crematory.
---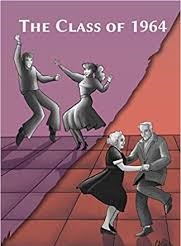 The Class of 1964 annual class reunion will be held at the home of Jack and Pat Clower on October 9, 2021, from 10:30 a.m. til 3:00 p.m. Lunch will be served. Please try to let me know if you are going to attend.
Jack Clower
770-489-4836 or 770-290-0860 cell
---
If you haven't Registered, yet:
---
If you are already registered, click HERE.
If you have forgotten your password, click HERE and it will automatically be emailed to you.
---
If you've forgotten your password, click "Forgot Password" in the login box. An email will automatically be sent to you on how to reset your password.
If you have changed your email since you registered, send me an email (Contact Us) giving me your old email address and your new email address and I will change it for you. - Cheryl
---
Please NOTE!!!!! If you need help with official school business, contact the school system or high school directly by clicking here.
This site is strictly a social site and only for Alumni, Students, Teachers and Friends of DCHS.
---