Pius X High School
Class Of 1961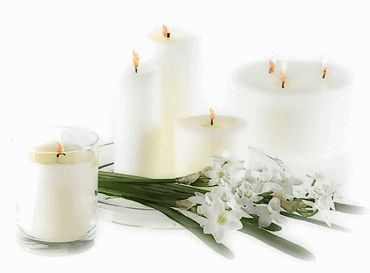 Kathryn Juanita Wheeler Taylor
JUNE 15, 1943 – FEBRUARY 22, 2021
https://www.dignitymemorial.com/obituaries/westlake-village-ca/kathryn-taylor-10082977
The world lost a shining presence on February 22, 2021, when Kathryn Juanita Taylor of Ventura died at the age of 77 after a courageous battle against COPD and lung cancer. Her daughter and son-in-law, Dawn & James Batey, were both by her side before and during her transition.
Kathi was born June 15, 1943 in Peoria, IL to Madeline and Roger Wheeler and was a beloved daughter to Evelyn Wheeler-Garrabrandt, Roger's second wife, who adopted Kathi as her own many years after her parents had passed. An only child, some of Kathi's happiest childhood memories were of summers she spent on her grandmother's (Grams, aka "Toots") farm. Kathi moved to California in her teens, where she met and married Daniel John Caputo, Jr., resulting in the birth of two daughters, Maria and Dawn. She loved her children beyond measure and put them in front of herself always.
A military wife for part of her life Kathi moved quite a bit before coming to Ventura County in 1974, where she became a working single mother. She worked in retail customer service for 12 years and for nearly a decade, also helped her second husband Dennis Taylor manage his restaurant, The Cottage Cafe. Her true calling was in service to others in the medical profession where she worked for over 29 years as a front and back office manager for four family and infectious disease doctors before retiring at age 72.
Kathi was a kind, loving, generous and joyful spirit who treasured simple pleasures like time with family and friends over a good cup of coffee, growing a garden and feeding the hummingbirds who visited it, working with her hands to refinish and repurpose thrift store or garage sale finds, or doing her own household repairs. Her home brought her much joy, whether filled with those she lovingly opened it to, or as her place of respite where she immersed herself with many a good book while her cat Snooks snuggled up on her lap. She also found great inner peace being close to the ocean.
A strong and spiritual woman, Kathi was loved by all who knew her. Her family and friends will miss her great big hugs, firm but from the heart advice, and her sharp wit, but will find peace in knowing she lived her 77 years well, passed at home peacefully as she had wished, and now rests in the loving arms of of our Heavenly Father, surrounded by all those she loved who went before her.
The family would like to extend special thanks to Tina Denato, and her team (Annie and Debi), who lovingly cared for her in her home during the last weeks of Kathi's life. They and her hospice nurse, Dan Kaplan, all showed exceptional compassion and respect to the family at the end of Kathi's time here on earth. Kathi was preceded in death by her husband, Dennis Taylor and is survived by her daughter, Maria Caputo, daughter and son-in-law Dawn & James Batey, Grandson Steven Batey, her beloved "niece" Karen Chavez, and her sweet kitty Snooks, who is in the loving care of her grandson.
Friends are invited to join the family as Kathi is laid to rest Monday, April 19, 2021 at 10 AM at Ivy Lawn Cemetery Ventura, California. A graveside service will be officiated by Pastor Erin McPhee of Ventura First United Methodist Church where Kathi was a member. A celebration of life will be held in the summertime when family and friends from afar are able to gather safely. To send online condolences please visit www.piercebrothersvalleyoaks.com. In lieu of flowers, if you wish to make a donation in Kathi's memory, the family suggests donating to Project Understanding (Ventura) @projectunderstanding.org, a charity close to Kathi's heart that she generously supported for many years.
______________________________________________________________________________________
PIUS X CLASS OF '61
TIME AND PLACE: SATURDAY NOVEMBER 6, 2021
COCKTAILS AND DINNER AT
GULLIVER'S RESTAURANT IRVINE
18482 MAC ARTHUR BLVD
SCHEDULE: RECEPTION FROM 5:00PM TIL 6:00PM
DINNER FROM 6:00PM TIL 8:00PM
POST DINNER RECEPTION FROM 8:00PM TIL 9:30PM
SUNDAY BRUNCH AT THE HILTON
MENU WILL BE CHOICE OF:
GULLIVER'S PRIME RIB SERVED WITH GULLIVER'S FAMOUS CREAMED CORN, CREAMED SPINACH, WHIPPED HORSERADISH, AU JUS AND YORKSHIRE PUDDING
GARLIC HERB ROASTED CHICKEN BREAST WITH MASHED POTATOES, GREEN BEANS OR BROCCOLI
FRESH KING SALMON GRILLED OR POACHED
ENTREES INCLUDE: SALAD, DESSERT, COFFE, TEA AND SOFT DRINKS
PRICE IS $70.00 PER PERSON WHICH INCLUDES TAX, GRATUITY AND THE ROOM
COCKTAILS WILL BE INDIVIDUAL REPONSIBILTY
PLEASE SEND YOUR CHECK TO MARILYN RASSI-HEWLETT
20360 LAKE CANYON DRIVE
WALNUT, CALIFORNIA 91789
BEFORE SEPTEMBER 15th
SUNDAY BRUNCH: BRUNCH WILL BE AT THE HILTON AND WE WILL ORDER OFF THE MENU AND PAY INDIVIDUALLY.
HOTEL: HILTON IRVINE/ORANGE COUNTY AIRPORT
18800 MAC ARTHUR BLVD
A GROUP RATE OF $109.00 (plus hotel tax of 10.30% and sales tax of 7.75% for a total of $128.67 per night) HAS BEEN SECURED FOR THE NIGHTS OF FRIDAY NOVEMBER 5th AND SATURDAY NOVEMBER 6th SHOULD YOU CHOOSE TO STAY OVER EITHER OR BOTH NIGHTS
RESERVATION CUT OFF DATE IS OCTOBER 14th FOR THE GROUP RATE.
ADDITIONALLY A SELF PARKING RATE OF $10.00 PER DAY (a $25.00 savings) IS OFFERED.
RESERVATIONS CAN BE SECURED AS FOLLOWS:
Go to the website www.irvineorangecountyairport.hilton.com

· Put in arrival/departure dates
· Click special rates – type in group code "PHSR"
· Click check rooms and rates and select Discounted King
or Double Bedrooms at $109.00.
· Follow instructions to complete reservation.
Go to the website www.irvineorangecountyairport.hilton.com
Go To The Website www.irvineorangecountyairport.com
Enter Arrival and Departure Dates
Click Special Rates – Type in Group Code "PHSR"
Click Check Rooms and Rates and Select Discounted King or Double Bedrooms at $109.00
Follow the Instructions to Complete the Reservation
If you prefer to call for a reservation dial 1-800-445-8667 and request the negotiated group rate for Group Code "PHSR" Pius X High School Reunion
PLEASE RSVP AS SOON AS POSSIBLE BY GOING TO THE PIUS X WEBSITE (www.piusX61.com)
AND CLICKING ON THE 60thREUNION BOX ON THE LEFT SIDE OF THE PAGE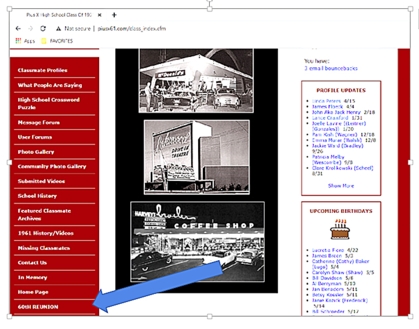 __________________________________________________________