In Memory
Mike Appling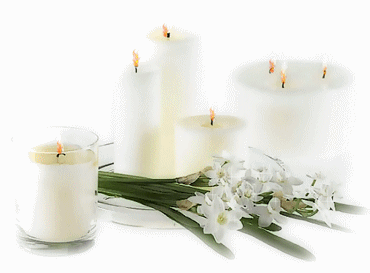 James Michael Appling, Sr.
July 14, 1945 ~~~ June 11, 2021
James Michael Appling, Sr. (Mike, Dad, Papa) was born July 14, 1945 and passed peacefully into the Lord's arms on June 11, 2021. He is survived by his loving wife Dianne of 35 years, sons Mike Jr. and wife Leslie, George and partner Brian, son Todd Respondek and wife Holly, daughter Lisa Holt, grandchildren Claire, Luke, Arya, Gareth, Gaia, Michaela, Riley and Augustus as well as scores of cousins, nephews and nieces. He is also survived by his brother John Paul Appling and wife Jayne Gaye and sister Nancy Kennedy as well as step-daughter, Kelly Appling and her daughter, Maddy. He is preceded in death by his father and mother George and Louella Priesmeyer Appling and his older brother, George Jr.

Michael is a lifelong resident of El Campo, TX. He had so much pride for the community and its people. He graduated El Campo High School in 1963 and Texas Lutheran College in 1967. He went to work in the family business which owned Appling Brothers and the Pearl Beer distributorship. He worked with his Dad George, brother John Paul and sister and brother-in-law Nancy and Roy Redwine. The business was very successful and ultimately transitioned to younger cousins as he started into a second career in 1978 by buying into Troy Lively & Associates which ultimately became J. Michael Appling & Associates in 1983.

In August 1986, he and Dianne were married and blended a family of 5 children. Dianne joined the staff at J. Michael Appling & Associates and they worked together 25 years until she retired.

They enjoyed gambling trips to Las Vegas, Louisiana, Mississippi, Oklahoma, and the Northeast. They also traveled to all 50 states; 48 by car, one by airplane, and one by ship. They felt so fortunate to be able to enjoy extensive travel to Mexico, the Caribbean, and Europe. Thirty-five international destinations in all, and some more than once.

He loved his work associates and clients and never really retired after he sold the business as he just had too much fun going up to the office and drinking coffee with his friends. He is an avid sports fan and has seen more El Campo football games than most anyone other than his brother John Paul. He went to many sporting events of all types and regardless of event went to every one of his children and grandchildren events possible. This included football, basketball, tennis, baseball, softball, swimming, soccer, track, choir, theatre, Derby Dolls, dance recitals, dance competition and Sherwood Forest Faire. He totally surprised Mike Jr. by showing up to his first college game for Texas Lutheran even though he knew he made the travel team, but wouldn't play unless someone was hurt. He said, "If there is a chance you play your first college game I will be here" and he faithfully went to many games.

He was a long time member of so many charitable organizations and in most cases served on their boards and donated countless hours and support to make them successful. They include Christ Lutheran Church, El Campo Health Facilities Development Corporation, West Wharton County Hospital District, El Campo Medical Foundation, El Campo Memorial Hospital Board of Directors, Academic Booster Club, El Campo Little League, El Campo Bowling Center, El Campo Country Club, El Campo Chamber of Commerce, El Campo Elks Lodge, El Campo Museum of Natural History and El Campo Economic Development Corporation.

In particular, his 42 years of service to the El Campo Hospital is something he was very proud of and his family felt very blessed that his last day on this earth was in a place that he helped build surrounded not only by his family, but many employee partners that also knew first hand his leadership, nurturing nature but also a passion and competitiveness that helped that institution thrive for many years and is set up to succeed for many years to come. He was so generous and helpful to so many people that he was named El Campo Citizen of the Year in 2018. He will always be remembered by so many as such a kind and loving family member and friend. His legacy will be endless through his family, extended network of friends and business associates he helped succeed, the younger people he mentored in some cases many years and his immeasurable impact of his community involvement and dedication to El Campo.

The family will receive friends from 5-7 p.m. Wednesday, June 16 at Triska Funeral Home. The funeral service begins 10 a.m. Thursday, June 17 at Christ Lutheran Church with the Rev. Wayne Clement officiating. Burial will follow at Holy Cross Memorial Park.

In lieu of flowers, memorial contributions may be made to the St. Phillips Catholic School (302 W. Church St., El Campo), Christ Lutheran Church (1401 Ave I, El Campo) or Houston Hospice - El Campo (1102 N Mechanic, El Campo).

Triska Funeral Home, El Campo, 979-543-3681
To send flowers or a memorial gift to the family of James Michael Appling Sr. please visit our Sympathy Store.