In Memory
Curtis Lengefeld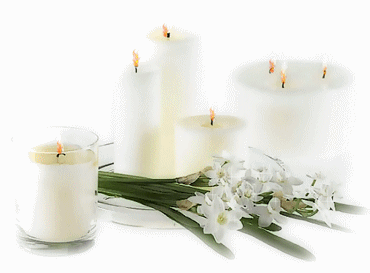 Curtis Lengefeld
March 4, 1945 ~~~ December 16, 2019
Curtis Lynn Lengefeld of Houston, Texas passed away suddenly and unexpectedly on December 16, 2019. Curtis was born March 4, 1945 in Hearne, TX. He is preceded in death by his father, Curt Ernest Lengefeld, his mother, Rosalie Koch Lengefeld and his brother-in-law, Jerry Hocott.
Curtis is survived by his wife of 52 years, Sandra Hocott Lengefeld of Houston, Texas, son Kevin and wife JoEllen Lengefeld of Alpharetta, GA, and son Scott and wife Geneefe Lengefeld of Pleasanton, CA. He leaves behind his precious grandchildren, Garrett and Reagan Lengefeld of Alpharetta, GA and Michael and Matthew Lengefeld of Pleasanton, CA. Also surviving him are sister-in-law Sue Ella and husband Bill Foster of Austin, TX, brother-in-law Kendall and wife Patsy Hocott of Raymondville, TX, and sister-in-law Dorothy Hocott of Alvin, TX and numerous nieces, nephews, cousins and cherished friends as well as his furry best friend, Briscoe.
Curtis was a long time employee of Crown Central Petroleum and Pasadena Refining System. He graduated from El Campo High School in 1963 and Baylor University in 1968. Curtis was active in the Sagemont-Beverly Hills Little League and Dobie Athletic Booster clubs. He and his family are long-time members of Sagemont Church.
In 2017, Curtis and Sandra decided to sell their home of 39 years in Sagemont Park and move into a new 5th wheel trailer. In 2018, they spent 5 months traveling 12,000 miles throughout the eastern United States and in 2019 they spent 5 months traveling over 15,000 miles to the West Coast, Pacific Northwest, and into Canada. Each winter they returned to the South Belt area. Curtis drove the entire distance with Sandra as his navigator.
Pallbearers are Joe Henderson, Billy Burk, Dane Hocott, Wesley Hocott, Kurt Johnson and Kelton Johnson.
The family appreciates the love and support of their Sagemont Church family and many friends in the area. In lieu of flowers gifts may be made to Sagemont Church, 11300 S. Sam Houston Pkwy E. Houston, Texas 77089 The family will receive friends from 6:00pm until 8:00pm Thursday, December 19, 2019, and the funeral service will be held at 10:00am Friday, December 20, 2019, both held at Niday Funeral Home. Interment will follow at Forest Lawn Cemetery.