In Memory
Jeffrey "Scott" Surrett - Class Of 1978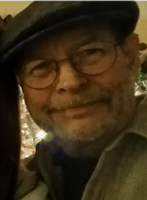 FAYETTEVILLE, NC
Jeffrey S. Surrett, age 57, died on Monday, March 19, 2018 at UNC Hospital in Chapel Hill, NC. He was born in Marion, North Carolina on May 13, 1960. He was known to his family and friends as "Scott". He obtained his BA degree from UNC-Wilmington. His profession, in sales, matched his personality to connect and never meeting a stranger. He was an avid golfer, sports lover of the Washington Redskins and N.C. State basketball. He shared his love of music and sports with his daughter. He enjoyed the outdoors and spending time at the beach and mountains. Scott fought and cheated cancer. He was known as a "hero" and a "miracle" to many that knew of his conquering the battle.
He is survived by his devoted wife of 27 years, Yvonne Smith, his loving daughter, Alexa Smith-Surrett, his father and mother, John and Carolyn (Skaggs) Surrett, his niece, Brittany Smith, as well as several cousins, aunts and uncles.
In lieu of flowers, memorial contributions may be made to The Beagle Freedom Project in North Hollywood, California. The family will receive friends at Jernigan-Warren Funeral Home in Fayetteville, NC on March 27, 2018 from 6-8 pm.