Grand Prairie High School
Class Of 1973
What's New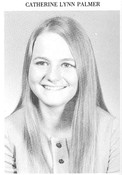 I plan to come to the 50th Reunion. My hats off to those of you who volunteered for planning this.The problem I have is not knowing the cost and time our classmates would be willing to give to attend this type of event. My basic suggestion would be a daytime event with a picnic style buffet. If the venue has other events availabe for those interested to purchase individually, that might be helpful.
I'll never forget the time he took me flying - he was a wonderful pilot and a great friend
So sorry that Russell was taken this early in his life. My memory of him in high school was his compassion and kindness. He didn't mind helping anyone who was struggling and I will always remember his sweet smile.