In Memory
Tracey Trimpe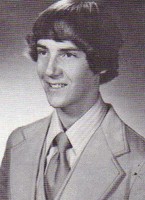 Tracey Trimpe, of St. Charles, MO, formerly of Havana, died on Monday, May 5, 2008 at the age of 46 in St. Peters, MO after an extended bout with cancer.
Survived by his wife, Lori Trimpe; his mother, Margaret Lucille Trimpe of Havana; two sons, Jeremy Trimpe and Adam Trimpe of St. Charles, MO; his brothers, Troy (Eunjeong) Trimpe and Trevor (Dina) Trimpe; and his sister Tricia (Vince) Stehlin.
He was preceded in death by his father, Ronald Albert Trimpe.
Tracey had a legendary high school basketball career, which included two trips to the Illinois High School Class A Championship games in 1978 and 1979 in Assembly Hall, Champaign. He went on to play basketball at the collegiate level at Eureka College.
Tracey worked in sales for Alexander Open.