Healdton High School

Class Of 1976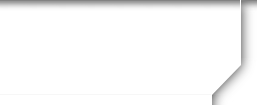 Not a member?
JOIN HERE
Find and click on your name.

WHERE ARE THEY NOW

WHERE WE LIVE
Who lives where - click links below to find out.

1 lives in California
1 lives in Montana
23 live in Oklahoma
5 live in Texas
1 lives in Utah
29 location unknown



Show Classmates on map
UPCOMING BIRTHDAYS
MISSING CLASSMATES
Know the email address of a missing Classmate? Click here to contact them!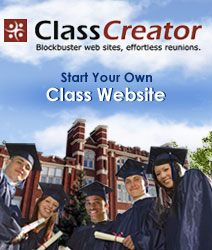 Welcome to the Official Healdton Class of '76 Website!
Once you've created your profile, please invite other classmates to join. If you see a classmate has not yet created a profile and you have their email address, please provide it and invite them to join the site.
MOVE THE LETTERS AROUND TO LEAVE A MESSAGE ON THE REFIRGERATOR. BE CREATIVE OR FUNNY OR BOTH.
Thank you to those who have donated. I will post on Facebook and on this site when we receive donations.
Thanks to Ed Dyer, Cheryl Hammer and JR McClanahan for your donations.
The Class of 1976 was able to present two $1,000 scholarships in Matthew's memory at graduation 5/20/2011. This is fantastic and very much appreciated by the two winners: Trey Treadwell and William Skelton. Debby Miller was there and also very happy with what the class had done for Matthew.
We have raised $1560 to date. The Healdton Alumni Association will donate the remaining money if needed to get to the $2000 amount.
I know that are several who wanted to donate but just ran out of time. This now makes it open ended. Please donate and I will let you know when we get to the $2000.
Two other HHS classes gave out scholarships in memory of their deceased classmates.
Below is what was on the certificate awarded: The two new men were picked by the Alumni Association using the following criteria:
"XXXXX has been seleted as a senior who exemplifies the characteristics of Matthew Miller, Healdton High School Senior, 1976.
Integrity, loyalty, and a commitment to excellence have been demonstrated and are therefore recognized by the Class of 1976 with the Healdton Alumni Association."
This senior is hereby awarded $1,000 in memory of Matthew Miller for continuing education May, 2011.
Matthew's favorite saying was at the bottom: "Each man is a hero and an oracle to somebody." Ralph Waldo Emerson.
William
Bulldog Fight Song
ANNOUNCEMENTS
•

Hi Classmates!

I just wanted to share and inform everyone that a great time was had by all that attended the 35th reunion of the Class of 1976 this past Saturday. We had a total of 11 former classmates attending: Don and Debbie Hopson Sears, William Tabor, Angela Lambert Fisher, Eddie Dyer, Randy Hunter, Mike and Gayle Greene Molander, Steve Curry, Jane Welch Cummins and Bruce Poteet along with spouses, significant others and friends, as well. All of those unable to attend were greatly missed! We were also fortunate that former faculty member, Joan Hunter, vocal music teacher for many years, attended and it was great to catch up with her. She looked great!

We began by meeting informally at the old Sunset Elementary School where the school and alumni association has created a great museum full of pictures, artifacts and other memorabilia that really brought back lots of memories. If you get the chance, everyone should visit the museum to reflect and reminisce the years of attending Healdton schools! The school and alumni association have done a tremendous job with this museum and are continuously updating and adding more exhibits to this space.

After remembering the grade school past, we took a stroll over to the high school building to walk through and relive those junior high/high school days all over, at least in our minds! The high school building has recently been remodeled and was looking good. I think we all heard faintly the marching band playing the fight song through the halls as they had done so many game days before! We also remembered who was teaching in each classroom as we walked by and the special, or not so special, memories of those classes!

Special thanks go to Don and Debbie for opening up their home to us in between the museum/school tour and the alumni banquet. It was very hot outside and was nice to cool off and rest/relax, while reflecting the school years, before the banquet began.

At the banquet, William provided the class response to the crowd and gave a poignant commentary of the Healdton teachers and individuals, while he was growing up, that strongly influenced and made a difference in his life. Later on, he presented two $1000 scholarship checks and a plaque, to be displayed permanently within the school museum, to 2011 seniors, William Skelton and Trey Treadwell. These scholarships were a result of the generosity of the Class of 1976 to honor the memory of our late classmate, Matthew Miller. A special 'thank you' to all who were able to financially and emotionally support this worthy endeavor!

Those of Matt's family attending the banquet were his wife, Debby Hunter Miller, his daughter, Tesia Miller Hoffman and her husband, Mike, his son, Matthew Richard Miller and his brother Bobby Miller. They were very appreciative and touched by the generosity of our class to make these scholarships happen in remembrance of Matt! It was great to see and visit and share with them during the banquet as well. Please continue to remember them in your thoughts and prayers.

We also want to remember other classmates that have passed much too soon and are missed very much: Ricky Palmer, Vicki Allison Webb, Judy Ratcliffe Butler, Clint Banta, Tony Jones and Alan Lankford.

Speaking of Ricky, I was fortunate to have met his son Saturday during lunch with my family in downtown Healdton at a new diner that is located in the old Winston's Drug building. His son, named Brian, looked just like Ricky, only taller, and when I introduced myself, he told me that everyone had told him that his Dad always walked around 'with a smile on his face'! I replied 'He sure did'!

On a final note, the recurring theme of Saturday's events was "Let's Not Wait 15 Years Again!" to get together! I totally agree and hope this past day, June 4, will encourage us to not let so much time pass between visits, reunions, etc. Many at the reunion began discussing ideas of having a tailgate party at an OU football game this coming fall and just to keep things even, I think Gayle volunteered to host an OSU tailgate party (wink, wink!) for us! We have two great tools to use in continuing the momentum gathered so far, our class website that William created and Facebook. Any ideas or suggestions you may have, please contact William or myself and we'll gladly post for everyone.

Finally, it was so great to see all that attended this past weekend in Healdton! I and many others are looking forward to many more frequent gatherings of classmates!

Best wishes for a great summer!

Bruce

P.S. – To all those that attended and took photos, please post them on the class website and Facebook so that we all may enjoy. I didn't get nearly as many photos as I wanted nor were they as clear. Thanks!