In Memory
Michael Smith VIEW PROFILE
OBITUARY
Michael Dale Smith
APRIL 24, 1950 – AUGUST 17, 2017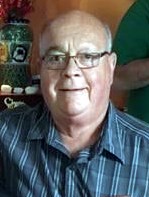 Mike was born April 24, 1950 in Fort Worth, Texas. He grew up in the Oak Forest area of Houston and graduated from Waltrip High School in 1969, where he met and later married his high school sweetheart Jackie Ann Thompson. Mike and Jackie were married on August 20, 1971.
Mike proudly served in the United States Army from 1971 – 1973. Stationed in El Paso and Killeen, Texas.
Mike begin his retail career at Minute Man Hamburgers next to Waltrip. He then began a twenty-five year career at JC Penney's which took him to Port Arthur and back. Mike moved from the retail industry and work at The Bonnie Group for several years. Mike continued his retail career at Montgomery Wards.
Mike began his career with Cox Global / Pin Oak Atrium in 2000. Mike enjoyed his many duties for Cox Global from Pin Oak Atrium manager to the cattle auction to the rodeo. Mike and Jackie especially enjoyed his time representing is longtime friend Don Cox at many Rockets games.
Mike also participated and enjoyed his volunteer work with the Boy Scouts, Eisenhower marking band, church and community.
He is survived by his wife of 46 years, Jackie Smith; Sons, Andy Smith, Greg Smith and wife Roberta; Grandkids, Kaitlyn, Michael (Peanut), Alex and Emma; Sisters, Jan and Jean Smith; Aunt Dorothy Aresneaux; Mother in Law, Jo Ann Thompson; In Laws, Jan and Steve Crawford, James and Linda Thompson, Joe and Diane Thompson; many nieces, nephews and cousins.
He joined the Lord on August 17, 2017.
https://www.dignitymemorial.com/obituaries/houston-tx/michael-smith-7529420
Click here to see Michael's last Profile entry.