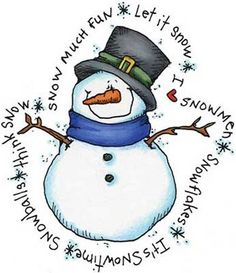 DON'T FORGET CLASSMATES WHO HAVE JANUARY BIRTHDAYS ON CATS CORNER PG.
SAY A PRAYER FOR KATHY (KLEIN) SEGER, AS SHE RECUPERATES FROM A BAD FALL & A FRACTURED VERTEBRAE IN HER BACK. SHE IS BEING TREATED BY AN ORTHOPEDIC SURGEON & WE PRAY THAT SHE GETS SOME RELIEF THROUGH HIM & LESSENS HER PAIN. SURE HOPE THE PROCEDURE HELPS YOU TO FEEL BETTER.
David "Curly" Helming, JHS Classmate and U.S. Marine,

age 71 of Celestine, IN, passed away on Monday, December 27th, 2021, at the Cathedral Health Care Center in Jasper, with His Loving Family by His side

.
Funeral Services for David "Curly" Helming will be held at 11:00 a.m. on Friday, December 31, 2021, in Mt. Zion Wesleyan Church in Loogootee, IN, with burial to follow in the church cemetery. Pastor Caleb Moffatt will officiate, as the American Legion #147 performs Military Graveside Rites.
JANUARY IS NATIONAL SOUP MONTH ~ TRY THIS QUICK BLACK BEAN CHILI RECIPE
**DONNA KOVAL AND ROSIE HENRIOTT MADE THIS SOUP & GIVE IT 2 THUMBS UP!!**
TAKES ONLY 30 MINUTES TO MAKE!
INGREDIENTS
1 Pound Lean Ground Turkey (browned in a skillet)
1 Medium Onion chopped or 2 Tbspn. Dried Onion
2 Tablespoons Chili Powder
1 Pinch of Salt
1/4 teaspoon Black Pepper
1/4 teaspoon Cayenne Pepper
1 15 ounce can of Tomato Sauce
1 Medium Green Pepper, chopped into small pieces
1 15 ounce can of Black Beans
1 8 ounce can of Corn
1 Large Tomato, chopped up
1 Cup of Water
Shredded Cheddar Cheese (to garnish on top)
DIRECTIONS
Brown Lean Ground Turkey and place in 6-qt. soup pot with the Tomato
Sauce, Water, Onion, Dry Seasonings, Green Pepper, Dark Beans & Corn.
Bring to a boil for 10 minutes, then reduce the heat & simmer uncovered;
to allow all the flavors to blend well for 10 minutes, stirring occasionally.
If desired, serve with shredded cheddar cheese on top. Enjoy this soup!!