East Forsyth High School, Kernersville, NC - Home of the Eagles
Class Of 1973
D

Welcome to the EFHS Class of '73 alumni website.
This site is a great way to reconnect to your school family. Visit often, and please send NEWS that can be shared here.
5/29/2023:

Be sure to scroll the entire homepage, as you have to scroll to see the numerous recent posts
Oct. 14 we're having an alumni breakfast (9am) at the Olympic on West Mountain St. This will give those of you who weren't able to attend our May 13th 50th reunion to catch up. One of our classmates who hasn't made it to a reunion in a while will be there in hopes of seeing lots of you. This classmate is featured in the 1977 video below...do you recognize him?

And if you plan to be at the breakfast, please email Irma by Oct. 7th @ irmawcomer@gmail.com
https://www.youtube.com/watch?v=wqP4YmsmO5c
August 11: Prayers requested for Susan Smith Walden. Her husband Fred Walden, died August 9.

May 2023: Two new entries in the Biz Owners/Services link (left of homepage) Entries include info on Tony Graham and Leonard Jackson's businesses


Psalm 116:15 Precious in the sight of the Lord is the death of his saints
Memorial video(updated April 17, 2023)

This is a wonderful tribute to our classmates whose lives were too short. It was put together by a classmate who doesn't want to be recognized for putting this together. Open the highlighted link below for the tribute: (memorial pages for classmates, and then teachers in chronological order) (latest update April 2023)

There are links to two different (slightly different) memorial videos. One is on YouTube; the other on Rumble. The YouTube police occasionally disable the YT link -- but the Rumble one should work consistently.

Rumble:

https://rumble.com/v3d0mnq-east-forsyth-eagles-1973-not...





https://www.youtube.com/watch?

v=n_YNEslh6pk
Fitz on Main, 109 N Main St., K'ville
7:30am to 1:30pm WEDNESDAY, THURSDAY and FRIDAYS only

Enjoy the slideshow of Eagles around our age who have visited Fitz ......slideshow launches each time you open the homepage.
*Members of the site can also view the photos from the Photo Gallery link. (you have to log-on to open the gallery)


The slideshow takes a minute or so to load due to the volume of pictures (over 350 pics) Once loaded, photos 'slide' every 2-3 seconds

. Slideshow updated September 11, 2023



Photos upload randomly each time you launch the home page.


May 13, 2023, 11:30pm:

Our 50th reunion was a huge success! Attended by approx. 180 (approx 110 classmates, and their guests) The venue was p-e-r-f-e-c-t! The fellowship priceless! Please share your photos in the 50th reunion album in the Photo Gallery link.


Leonard Jackson - please share the name of the Mike Cross song that you performed for us Saturday night. What a great surprise when you hopped on stage and belted out the song! I'm hoping someone captured it on video.

Open the link below to view a few reunion videos received from Sharon Myers



https://www.dropbox.com/scl/fo/43lglfwdwratu5v6svlop/h?dl=0&rlkey=mn266lzib94whn1zpg2hekcut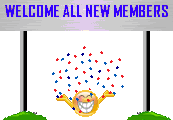 View the profile update box (right of home page) from time to time...names displayed represent either a new member, or an existing member who has updated their profile)

And did you know that from the Classmate profile link - you can click on "Show Eagle Photo" to see all our mugshots from our senior yearbook (you have to be logged on )