East Forsyth High School, Kernersville, NC - Home of the Eagles
Class Of 1973
Welcome to the EFHS Class of '73 alumni website.
This site is a great way to reconnect to your school family. Visit often, and please send NEWS that can be shared here. Each time you visit the site, scroll the entire homepage - as entries are not always displayed in the order in which they were added.
Psalm 34:18 The Lord is close to the brokenhearted and saves those who are crushed in spirit.
July 6: Prayers requested for Keith Barker and his family, and to Vicki Jamison and her family.. Keith's father passed away July 5. Vicki's sister, Bonnie Jean, died June 22.
See the Family obituary link.
June 21: Ethel, (aka Monkey) Wilson Flynt, died June 20. Monkey was mom to 4 Eagles- '70 Nelie; '72 Jane; '73 Irma, and '74 Harvey. An obituary has been added to the Family obituary link.

June 22: Saddened by the June 21 death of our classmate Sandra Ingram. See the In Loving Memory link.
EFHS Class of 1972 planning their 50th for 2022.
Message from '72 Robbie Gilchrist is pasted below.
Please ask your '72 friends/family members to reach out to Robbie with their input on how to host a perfect 2022 50th event:

Robbie's message: Hello to all. I hope everyone has made it through covid and has started some kind of past normal life. It was difficult for some.
May 25 1972 was our graduation date. That means on May 26 we started our journey into our 50th year of life after High School. And on May 25 2022 we will have made it 50 years.
We are looking for suggestions for our 50th reunion.
Location, date, theme; will you make plans to attend?
Send your comments/suggestions to Robbie Gilchrist @

RGilchr485@aol.com
May, 2021: The EF Class of 1970 had to postpone their 2020 50th reunion due to Covid. They are pleased to announce a celebration of their 50th will happen on Sept. 25, 2021 @ Apple Creek Event Center in Kernersville. THE EF Class of 1971 is hosting their 50th reunion event, with their date also being Sept 25, 2021. The '71 Eagles will gather at Maple Chase Country Club in W-Salem.
For those of you with family or friends in either of these classes, please make sure they are aware of plans.
Contact info for additional info: (not sure you can click on the email addresses when creating a message; you likely will have to copy/paste)
EF Class of 1970: Connie Lowery Baird @ connielbaird@gmail.com or
Ernie Snyder @ esnider@triad.rr.com

EF Class of 1971: Martha Tucker Knox or Doug Watts
mtrwknox@aol.com
kakkeman@aol.com
May 22: Prayers are requested for Sandra Ingram. She is currently at Forsyth Hospital recovering from a stroke, and pneumonia
Psalm 116:15 Precious in the sight of the LORD is the death of his saints.

May 25: Prayers requested for our classmates Randy Macy, and Cherylene Shelton. Randy's wife, Wanda, died May 21. Cherylene's husband, Michael Pierce (EF '69) died May 25.
Memorial albums have been added in the Family obituary link .

May 22, 2021: Prayers to class couple Anita Holbrook and Bobby Joe Durham. Anita's brother, Larry, died May 21. See the Family obituary link.
Feb. 27, 2021: Help Cheryl (Cheri) Cameron Newell with her plans to publish several of her books some time this year. Her first published book, "An Angel Just LIke You" has been available for a number of years (a couple of copies were won by lucky classmates at our 40th reunion) Cheri has been told having a blog with a ton of followers will increase her chance of getting the books published. Click the link below the picture and sign up now!

Fitz on Main, 109 N Main St., K'ville
7:30am to 1:30pm Tues-Saturday
(updated 5/26/2021

A slideshow of Eagle visitors to Fitz.
*Members of the site can also view the photos from the Photo Gallery link. (you have to log-on to open the gallery)

The slideshow takes a minute or so to load due to the volume of pictures (over 300 pics) Once loaded, photos 'slide' every 2-3 seconds

.




Photos upload randomly each time you launch the home page.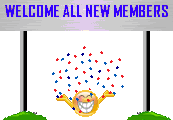 View the profile update box (right of home page) from time to time...names displayed represent either a new member, or an existing member who has updated their profile)

And did you know that from the Classmate profile link - you can click on "Show Eagle Photo" to see all our mugshots from our senior yearbook (you have to be logged on )