East Forsyth High School, Kernersville, NC - Home of the Eagles
Class Of 1973
Welcome to the EFHS Class of '73 alumni website.
This site is a great way to reconnect to your school family.
Visit often, and please send NEWS that can be shared here.

Each time you visit the site, scroll the entire homepage - as entries are not always displayed in the order in which they were added.
3pm Sunday, May 23 at Sedge Garden United Methodist Church for Eleanor Ross - mother of our classmate Suzanne - and a beloved EFHS teacher.
March 3, 2021: Open the Spotlight On link (top of homepage) and see who is currently in the spotlight And a new album has been added to the Biz Owners/Services link

Psalm 116:15 Precious in the sight of the LORD is the death of his saints.



April 26: Prayers to Stephen Crouse and his family. Stephen's mother, Gaynelle, age 100, died April 25. See the Family obituary link.
April 5: Prayers to Kathy Beeson and her family. Kathy's mother, Evelyn, passed away April 3. See the Family Obituary link
Feb. 27, 2021: Help Cheryl (Cheri) Cameron Newell with her plans to publish several of her books some time this year. Her first published book, "An Angel Just LIke You" has been available for a number of years (a couple of copies were won by lucky classmates at our 40th reunion) Cheri has been told having a blog with a ton of followers will increase her chance of getting the books published. Click the link below the picture and sign up now!

Fitz on Main, 109 N Main St., K'ville
7:30am to 1:30pm Tues-Saturday
Seating is at 50% capacity until further notice.
(updated 11/25/2020

A slideshow of Eagle visitors to Fitz.
*Members of the site can also view the photos from the Photo Gallery link. (you have to log-on to open the gallery)

The slideshow takes a minute or so to load due to the volume of pictures (approx. 300) Once loaded, photos 'slide' every 2-3 seconds

.




Photos upload randomly each time you launch the home page.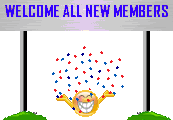 View the profile update box (right of home page) from time to time...names displayed represent either a new member, or an existing member who has updated their profile)

And did you know that from the Classmate profile link - you can click on "Show Eagle Photo" to see all our mugshots from our senior yearbook (you have to be logged on )