East Forsyth High School, Kernersville, NC - Home of the Eagles
Class Of 1973

Welcome to the EFHS Class of '73 alumni website.
This site is a great way to reconnect to your school family. Visit often, and please send NEWS that can be shared here. Each time you visit the site, scroll the entire homepage - as entries are not always displayed in the order in which they were added.
July 24: Prayers needed for Stan Stigall. His wife, Delia, passed away July 23.
Aug. 10: I failed to share the somber news of the July 19 death of Thayer Joyce, age 62. While he wasn't in our class, a number of you knew him, and probably know his '72 brother Mike. Thayer's obituary is pasted below:


https://www.legacy.com/us/obituaries/winstonsalem/name/thomas-joyce-obituary?id=35932305
Orig. post Oct. 2021 -- the memorial video was updated June 2022

This is a wonderful tribute to our classmates whose lives were too short. It was put together by a classmate who doesn't want to be recognized for putting this together. Open the link below for the 24 minute tribute: (memorial pages for classmates, and then teachers in chronological order)
https://www.youtube.com/watch?v=l-NApluosN0&t=3s


June 27, 2022: Mark your calendars now --- Saturday, May 13, 2023
EFHS Class of 1973 50th reunion.
July 8:
Details to follow in the upcoming weeks. In the meantime,
please log-in and click on the 50th
reunion link
(top of homepage) and take a couple of minutes to respond to a short survey.
Fitz on Main, 109 N Main St., K'ville
7:30am to 1:30pm Monday thru Saturday
(Slideshow updated 8/10/2022

Fitz/Eagle slideshow launches each time you open the homepage.

*Members of the site can also view the photos from the Photo Gallery link. (you have to log-on to open the gallery)


The slideshow takes a minute or so to load due to the volume of pictures (over 350 pics) Once loaded, photos 'slide' every 2-3 seconds

.



Photos upload randomly each time you launch the home page.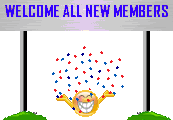 View the profile update box (right of home page) from time to time...names displayed represent either a new member, or an existing member who has updated their profile)

And did you know that from the Classmate profile link - you can click on "Show Eagle Photo" to see all our mugshots from our senior yearbook (you have to be logged on )