East Forsyth High School, Kernersville, NC - Home of the Eagles
Class Of 1973
Click on the Registration link @ top of the homepage to confirm your plans to attend our 50th reunion!

Mark your calendars now

--- Saturday, May 13, 2023
EFHS Class of 1973 50th reunion.
REGISTRATION opend as of Jan. 2023.......you don't want to miss our one and only 50th reunion! As of 3/7/2023, 55 Eagles have registered. If you're not among the 55 - whatcha waiting on?

And we'd love to have your help in ensuring those listed on the "Missing Classmates" link are aware of our plans! See the Missing Classmates link to the left of the homepage.
(March 2023: I'm leaving the 11/1/2022 announcement up, as

we're still seeking expense donations of any size)





****11/1/2022: Seeking donations of any amount to go towards expenses associated with various deposits required before event date.


Make checks payable to EFHS Class of 1973 and mail c/o Irma Comer @ 140 Roswell Dr., Kernersville 27284

****Need your help in obtaining contact info for our MISSING CLASSMATES (see the link to the left of the home page)
D

Welcome to the EFHS Class of '73 alumni website.
This site is a great way to reconnect to your school family. Visit often, and please send NEWS that can be shared here. Each time you visit the site, scroll the entire homepage - as entries are not always displayed in the order in which they were added.

(Be sure to scroll to the Memorial video post. The video was updated March 18 (and added to the site March 25)



March 25: Prayers requested for Doug Marion. His mother Margie died March 24. See the Family obituary link.
Memorial video(updated March 18, 2023)

This is a wonderful tribute to our classmates whose lives were too short. It was put together by a classmate who doesn't want to be recognized for putting this together. Open the link below for the tribute: (memorial pages for classmates, and then teachers in chronological order) (latest update March 2023)
https://www.youtube.com/watch?v=AL_8W6owNgA
NEW HOURS AS OF Feb. 1, 2023: 7:30am to 1:30pm Wednesdays-Fridays
Fitz on Main, 109 N Main St., K'ville
7:30am to 1:30pm

Enjoy the slideshow of Eagles around our age who have visited Fitz ......slideshow launches each time you open the homepage.
*Members of the site can also view the photos from the Photo Gallery link. (you have to log-on to open the gallery)


The slideshow takes a minute or so to load due to the volume of pictures (over 350 pics) Once loaded, photos 'slide' every 2-3 seconds

.



Photos upload randomly each time you launch the home page.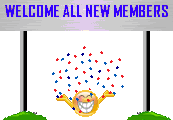 View the profile update box (right of home page) from time to time...names displayed represent either a new member, or an existing member who has updated their profile)

And did you know that from the Classmate profile link - you can click on "Show Eagle Photo" to see all our mugshots from our senior yearbook (you have to be logged on )