East Forsyth High School, Kernersville, NC - Home of the Eagles
Class Of 1973
June 15: Reunion committee is having a kick off meeting on Monday, June 27 (the orig. kick off meeting in early May was postponed) The primary goal of June 27 is to agree on the 2023 date for our 50th reunion. This post will be updated after that initial meeting. At this time - we do expect to announce a spring or fall date.

Welcome to the EFHS Class of '73 alumni website.
This site is a great way to reconnect to your school family. Visit often, and please send NEWS that can be shared here. Each time you visit the site, scroll the entire homepage - as entries are not always displayed in the order in which they were added.
Sunday, July 10 from 2pm to 6pm @ Folly's (148 N Main St., K'ville)
EF '72 David Bodenhamer (aka Bodie), '73 Bobby Joe Durham, '70 Bruce Beeson, Marty Beck, Jack Elmo , some former members of the Glen Hollow Band, the Next of Kin band, -- among others, will be jamming on stage for your listening pleasure.
Sept. 5, 2021: Visit the Biz Owner/Svcs link (top of home page) If an album featuring your business or service needs to be added or edited - let me know. . Feb. 20, 2022 update : Several changes have been made to this link - which includes deletions, and /or edits. New entries are welcome! Send info offered by you, a family member or friend! VISIT the Biz Owner link to see what you may have been missing out on! (This link was launched over 10 years ago)
Oct. 2021: (video was updated June 16, 2022; if you bookmarked the prior video, please replace with the one here)

Many many thanks tor our classmate (who many of you know who is behind this - but in respect to his wishes - I won't publish his name here). Open the link below for the 24 minute tribute: (memorial pages for classmates, and then teachers in chronological order
https://www.youtube.com/watch?v=l-NApluosN0&t=3s
Fitz on Main, 109 N Main St., K'ville
7:30am to 1:30pm Monday thru Saturday (
(Slideshow updated 4/14/2022

Fitz/Eagle slideshow launches each time you open the homepage.
Latest '73 visitors to Fitz included David Singleton and his sister, Amy on Oct. 12. On Oct. 21, Ronda Stephens strolled in with her husband, her '71 brother Mike; '69 sister Ginger. Also pictured are Ronda and Ginger's husbands) On Oct. 27, EF '71 Jan Wilson and her EF '74 brother Steve Wilson dined (joined by Jan's son Evan, and Steve's wife Pam) (these 3 pics have been added to the slideshow)

Feb. 2022 Frankie and Edith Matthews enjoyed lunch . March 2023 Bryan Stuart and his cousin Rusty visited.





*Members of the site can also view the photos from the Photo Gallery link. (you have to log-on to open the gallery)

The slideshow takes a minute or so to load due to the volume of pictures (over 350 pics) Once loaded, photos 'slide' every 2-3 seconds

.




Photos upload randomly each time you launch the home page.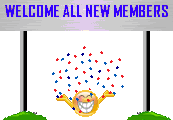 View the profile update box (right of home page) from time to time...names displayed represent either a new member, or an existing member who has updated their profile)

And did you know that from the Classmate profile link - you can click on "Show Eagle Photo" to see all our mugshots from our senior yearbook (you have to be logged on )