East Forsyth High School, Kernersville, NC - Home of the Eagles
Class Of 1973
An October 15 post from Toby Stansell

I recently partnered with Forbes to publish a book on leadership. This book would be an excellent gift for your children or grandchildren who are emerging leaders or aspire to be better leaders at home, work, or in the community. You can learn more about how the book came about at

https://www.tobystansell.co/
The book is available online at Amazon, Barnes & Noble, etc.
D

Welcome to the EFHS Class of '73 alumni website.
This site is a great way to reconnect to your school family. Visit often, and please send NEWS that can be shared here.

Psalm 116:15 Precious in the sight of the Lord is the death of his saints
Memorial video(updated April 17, 2023)

This is a wonderful tribute to our classmates whose lives were too short. It was put together by a classmate who doesn't want to be recognized for putting this together. Open the highlighted link below for the tribute: (memorial pages for classmates, and then teachers in chronological order) (latest update April 2023)

There are links to two different (slightly different) memorial videos. One is on YouTube; the other on Rumble. The YouTube police occasionally disable the YT link -- but the Rumble one should work consistently.

Rumble:

https://rumble.com/v3d0mnq-east-forsyth-eagles-1973-not...





https://www.youtube.com/watch?

v=n_YNEslh6pk
Fitz on Main, 109 N Main St., K'ville
7:30am to 1:30pm WEDNESDAY, THURSDAY and FRIDAYS only

Enjoy the slideshow of Eagles around our age who have visited Fitz ......slideshow launches each time you open the homepage.


Slideshow updated Nov. 24, 2023



Most recent '73 visitor to Fitz -- Sept 27, 2023 - accompanied by a '72er.
L to R: '73 Susan Smith and '72 Vicki Carswell


*Members of the site can also view the photos from the Photo Gallery link. (you have to log-on to open the gallery)


The slideshow takes a minute or so to load due to the volume of pictures (over 350 pics) Once loaded, photos 'slide' every 2-3 seconds

. Slideshow updated November 24, 2023



Photos upload randomly each time you launch the home page.


May 13, 2023, 11:30pm:

Our 50th reunion was a huge success! Attended by approx. 180 (approx 110 classmates, and their guests) The venue was p-e-r-f-e-c-t! The fellowship priceless! Please share your photos in the 50th reunion album in the Photo Gallery link.

Click the link below for a trip down memory lane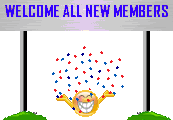 View the profile update box (right of home page) from time to time...names displayed represent either a new member, or an existing member who has updated their profile)

And did you know that from the Classmate profile link - you can click on "Show Eagle Photo" to see all our mugshots from our senior yearbook (you have to be logged on )