Kewanee High School
Class Of 1960
Welcome KHS Class Of 1960.
We grew up in
One of the BEST in the Midwest
Kewanee is acknowledged as the Hog Capital of the World.
This fact was even mentioned in an episode of Law and Order: SVU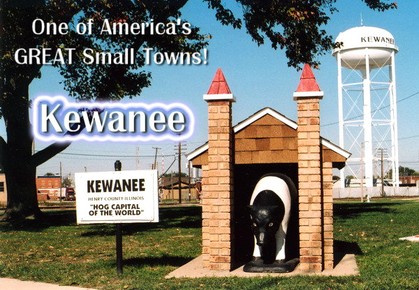 JUST SO YOU KNOW

Your membership is FREE!
This website was established
by the 50th Reunion
Committee Members.

More Donations Needed

If you would like to make a
donation of $10 or more
we'll say, in advance,
"Thank You"



George Guzzardo
in his "HeyDay"


©2010 - Kewanee1960.Com
ANNOUNCEMENTS
•

Attention Kewanee 1960 Classmates:

We are still meeting for lunch the 2nd Monday of the month (about 12 people with spouses). We had been meeting at Cerno's, but have changed July's meeting place to the Baker Park 19th Hole.

We are also thinking of having a class get-together this coming Hog Day weekend before more of us are no longer here.

Any questions or thoughts regarding this please contact either

George Guzzardo
tocool_2000@hotmail.com

Charlie Hainline
hainline4@yahoo.com

========================================================

•

To my Classmates
kewanee1960.com website members.

I have just finished adding an "Old Movies" Page. See what you think.


When we were very young we ALREADY looked at these films as OLD.

Interesting to see what you feel looking at them at this age.

( Located in the directory to the left )


Here's something else that might capture your fancy. A website featuring car brochures of ALL the models available during our childhood era. See what you think.

American Car Brochures


Please be patient as I am in the process of getting some of the pics & video I shot when I was back in Kewanee for the reunion weekend ready for online viewing.

By the way.. Class Pic is online - (50th Reunion Picture)

Thanks.
Bill Flannery