Dobyns Bennett High School

In Memory
Steve Brunson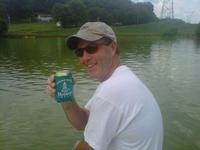 Steve Keefe Brunson
APRIL 5, 1960 – JANUARY 30, 2019
Steve Keefe Brunson was born on April 5, 1960 and passed away on January 30, 2019 and is under the care of Carolina Funeral Home.

Steve Brunson
April 5, 1960 - January 30, 2019
• published Feb 4, 2019 at 1:05 PM
Steve Brunson, 58, died January 30, 2019 in Charleston, SC from a brain aneurysm.
Steve was born on April 5, 1960 in Kingsport, TN to M.O Brunson and Sarah (Robbie) Brunson. He was a graduate of Dobyns-Bennett High School and East TN State University.
Steve was employed by Sun Chemical in Goose Creek, SC. Steve is survived by his sister, Kim Hartman.
He is preceded in death by his parents, Funeral services will be private.
Those wishing to honor his life may make a donation to Charleston Animal Society.
https://www.dignitymemorial.com/.../steve-brunson-8147333
https://www.dignitymemorial.com/obituaries/north-charleston-sc/steve-brunson-8147333?fbclid=IwAR3ZleuA-delJw8xCLv44VP5Vau987lwEmxpAp9VdLU4uW7Za3tSjeT5