Los Alamos High School Alumni
Classes of 1944 to Current
In Memory
Joel Arnink - Class Of 1988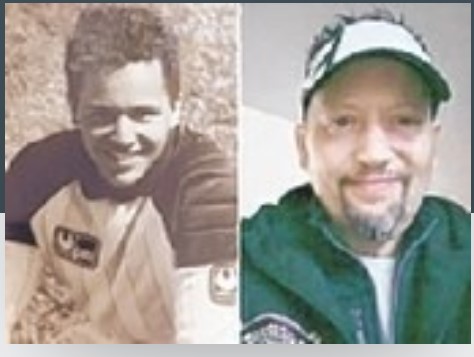 Joel Allen Arnink died September 18 at Presbyterian Rust Medical Center after an almost two year struggle with cancer. Joel was born in Panorama City, California on November 15, 1969. He spent 25 years in bike and ski retail and service. He could tune your skis or bikes with excellent results. At Los Alamos high he was known as "Class Clown" and the second string goalie of the soccer team, not necessarily in that order.
From Strings and Spokes in Los Alamos he moved to Paragon Ski in Telluride, Colorado and then on to Downhill Edge in Burlington, Vermont. He then followed the snow and mountain roads to Crested Butte, Colorado. Joel managed the Ski Shop at Pajarito Ski Area for one season and was co-owner and operator of Caballo Bike and Ski in Los Alamos. Joel was an avid fan of soccer, bike racing, football and basketball. He had a deep knowledge of who was who and when. Manchester United was the team he followed most closely.
Joel is survived by his mother, Carolyn Brown, and step-father, Will Ranken or Albuquerque, and father, Dale Arnink of Los Alamos. Also surviving him are his three brothers, Brian Arnink of Espanola, Craig Arnink of Albuquerque and Scott Arnink of Vancouver Island, British Colombia. Also surviving are a group of nieces and nephews who will miss the special names he had for them, plus a large contingent of "step" family. A memorial service will be held Saturday, October 2 at 2:00 pm at the Unitarian Church of Albuquerque at Carlisle and Comanche. Friends and family are encouraged to bring a memory of Joel's love of sports and join in a sip of Gatorade in his honor.
Published by Albuquerque Journal from Sep. 30 to Oct. 1, 2021.
https://www.legacy.com/us/obituaries/abqjournal/name/joel-arnink-obituary?pid=200267473