Maple Heights High School

Class Of 1981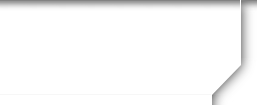 Message Forum
Welcome to the Maple Heights High School Message Forum.
Give us your feedback from our 30-year reunion!
Did you have a good time?
What did you like?
What would you suggest for our next reunion?
Forums work when people participate - so don't be bashful! Click the "Post Response" button to add your entry to the forum.
09/24/11 09:42 AM
#2

It was a lot of work but I'm glad it went very smoothly. One of our biggest concerns was trying to notify everyone. I'm sure there were some we somehow missed. Be sure to contact us here if a classmate tells you they didn't know about it, or you never received an invitation or notice.
09/24/11 10:13 AM
#3

Did you like the casual nature of the event? Did you like having it at Brewsters?

What type of event would you like to see for our next reunion?
09/25/11 07:59 PM
#4

you guys had a great spot for a reunion and Debbie and I enjoyed seeing many of you and enjoying our evening with you. Great job in organizing Frank and committee. thank you for the invite.

Carl Nenadal
09/26/11 07:50 AM
#5

Roberta "Bobbi" Clark (Havrilla)

Awesome event! Congrats to Frank and team! Catching up is always fun and interesting. Would love to see some informal get-togethers before the next reunion.