Booker T Washington High School Tribe '65 ~ Memphis, TN
ONE SCHOOL, ONE TRIBE, ONE LOVE
rBTW Tribe '65 Warriors
Reunion 2018 Heritage-Community "Give Back" Celebrating, Commemorating and Remembering..
Don't Forget!!
Reunion Ad Campaign Ends
Saturday, Sept 22
Not Attending? Consider a Donation!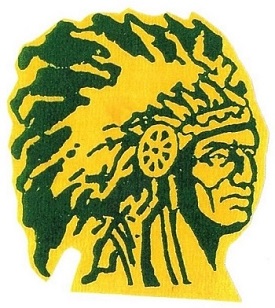 Real Warriors Lead ~ Where Do You Stand?
Drop your ad(s) off at JASON'S, Poplar and Highland
'65 Planning Committee Will be There to Greet You -- 2-4 p.m., Sat., Sept. 22!
OR
Mail to: BTW '65, PO Box 752541, Memphis TN 38175
Celebrating Who We Are...
Reunion X ~ Oct. 12 - 14, 2018
53rd Anniversary
Embassy Suites - Memphis
The smoke signals have been puffing from the teepee since mid-2017. Many Tribe Warriors heeded the earliest signals and started to pay reunion fees. Many others were far more diligent paying dues ($40 year) since 2015, giving the Planning Committee a financial cushion to make deposits, select venues and get ready for our "Late Life's Season Reunion." To these faithful, loyal Tribe '65 Warriors...
Reunion 2018 Heritage-Community "Give Back" Celebrating, Commemorating and Remembering..
-------------------
Special BTW '65 Lodging Rates for
Embassy Ended Tuesday, September 4th
​​​​Call hotel directly for any remaining discounts that may be available. LOCAL PHONE: 901-312-2160.
===========
September Tribe Babies
Ain't No Love Like Tribe '65 Love --
If it is, it must be FAMILY!
Celebrating birthday blessings... Enjoy and Kick High, Virgos and Libras!
Tribe '65 Study Hall...2010
Fast Forward...Reunion X 2018
One last, impassioned appeal. Take a look! So you're not attending Reunion X? A good reason, we understand. See if you can count those who don't get an opportunity to make a last minute decision to attend a '65 Reunion!! Want to change your mind...
TRIBE '65 IS WAITING ON YOU, READY TO SIGN YOU UP...
$175/CLASSMATE ~ $250/CLASSMATE & GUEST
ACT NOW!!! SEND TO BTW '65, PO BOX 752541, MEMPHIS TN 38175
OR CALL PHILANDER MOORE, CO-CHAIR 901-219-7814, EDWARD BECTON 601-237-9093, MARSHALL PETTIS 901-489-2565, OR ARTHUR "MUTT" MCLEMORE 901-268-2710 TO ARRANGE FOR AN IN-TOWN PICKUP.
...IF your answer is STILL no to attending reunion...!! You can still honor your class's observance of Reunion X-MLK50 (Tribe's 53rd Anniversary) with an Ad or Donation! Accepting Ads and Donations NOW!
------------
REUNION CELEBRATION REMINDERS
FRIDAY NIGHT, OCT 12 ~ CLASSMATES ONLY
​
BTW Tribe Backtrack --
"It's Twine Time" -- Alvin Cash & The Crawlers -- 1965
-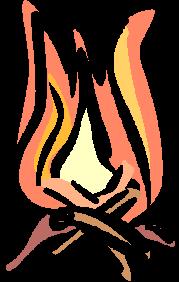 "Everywhere we go, People wanna' know...Who we are...Where we come from!
We are the Mighty, Mighty, Mighty Warriors!
We remain, "One school, One Tribe, One Love." Send your Reunion check today -- and don't forget Ad Campaign ends September 22.
BTW Tribe '65 Reunion Planning Committee

Arlene Claxton Willis, Reunion X Chairperson - 901-289-8184

​Philander Moore Jr., Reunion X Co-Chairperson - 901-219-7814​

Margaret Killebrew Sharp, Secy. - 901-751-8349

Marshall Pettis, Treas. - 901-489-2565

Edward "Bec" Becton, Spec. Projects - 901-237-9093

Arthur "Mutt" McLemore, Spec. Projects - 901-268-2710

Willie Ruth Thomas McGhee, Budget/Finance Reconciliation - 901-612-9243

THANK YOU FROM ARTHUR MCLEMORE:
"For by grace are ye saved through faith, and that not of yourselves: This is the gift of God: and not works, lest any man should boast." Ephesians 2: 8-9.
Words cannot express how grateful I am for each and everyone of you. Your prayers, and concerns for my daugther, Margo. Prayers go up and blessings come down, thank you. Margo is recoverying well. She is here with me, she thanks you all and my whole family will always remember your kindness and support.


Mutt