Booker T Washington High School Tribe '65 ~ Memphis, TN
ONE SCHOOL, ONE TRIBE, ONE LOVE
rBTW Tribe '65 Warriors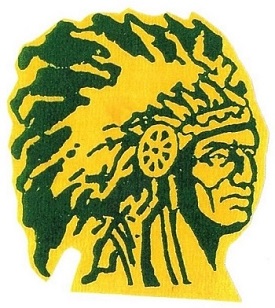 Reunion X ~ Oct. 12 - 14, 2018
Embassy Suites - Memphis
It ain't a wrap if we ain't got you!
Last chances going fast...Accepting Reunion Fees Still!!
We don't want to begin the celebration 'til you are in.
Are You IN or OUT?
Haven't paid reunion fees? Get 'em in ASAP!
$175/classmate - $250/classmate and guest
Get 'em in!! Mail to: BTW '65
PO Box 752541, Memphis TN 38175
"CELEBRATING WHO WE ARE,
AND WHERE WE COME FROM..."
Reunion 2018 Heritage-Community "Give Back" Celebrating, Commemorating and Remembering..
."Trailblazers: Past and Present"
ALL CLASSMATES ARE INVITED TO PARTICIPATE
Ad Campaign: July 11-September 22
Still in full swing...
First report date for ads was Saturday, August 18. Thanks to all of you who have contributed so far... there is still time.
Final Ad Report Date
*September 22, 2018 (extended)
Jason's Deli ~ Park & Highland
No food purchase required to drop ads off!!
)

Contribution Levels

*$100 ~ Diamond (Double Page Layout) $50 ~ 5 1/2 x 8 in. Page $30 ~ 5 1/4 x 4 in. Page $15 ~ Business Page

* All classmates (whether attending reunion or not), who submit ads at this level will receive a FREE complimentary souvenir, valued at $20-$25 and will be listed in Reunion 2018 Commemorative Booklet as "Diamond Level Solicitors."

--------------------------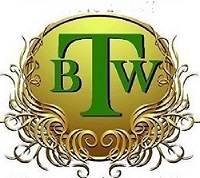 Write your check today or solicit on behalf of YOUR CLASS! (You may also submit graphics/picture(s) to btwtribe65@gmail.com)
See YOU at JASON'S, SEPT. 22
OR
Mail to: BTW '65, PO Box 752541, Memphis TN 38175
Got questions??? Contact Ruth McGhee @ this website OR call/text: 901-612-9243, or email: btwtribe65@gmail.com
OR Arthur "Mutt" McLemore @ 901-268-2710
OR Edward Becton @ 901-237-9093
EMBASSY SUITES LODGING ~ KING $169, Queen, $149
Deadline Extended, Sept. 4th under "Booker T. Washington '65" room block.
​

​

​
​
ONLINE RESERVATION ASSISTANCE: 1-800-560-7782; DIRECT PHONE RESERVATIONS: 1-800-445-8667. LOCAL PHONE: 901-312-2160.

(NO DEPOSIT REQUIRED TO INITIALLY BOOK. MAJOR CREDIT CARDS ACCEPTED.)
===========
CCABOOSE TRIBE BABIES...
Let's haul August on in to September!!
Cheryl Diane Williams Carter
James "Jimmy" Ellis
Charlie Harris
Let the blessings of good health, longevity be yours for years to come. The Tribe wishes you a fun-filled and blessed
"Born-day!"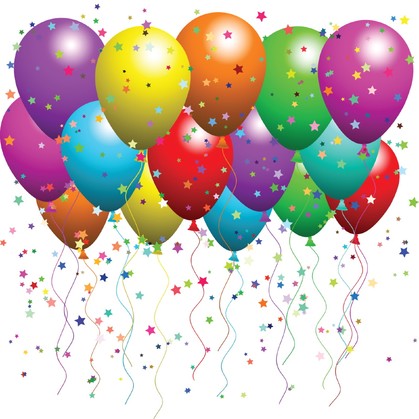 REUNION CELEBRATION REMINDERS
FRIDAY NIGHT, OCT 12 ~ CLASSMATES ONLY
SATURDAY NIGHT GALA, October 13
(CLASSMATES/GUESTS)
Hotel Events by Invitation Only
"Celebrating Who We Are
and Where We Come From"
in Commemoration of MLK50 and BTW Heritage
..(Dressy: African-themed Attire) optional
Reunion X Participants: Look for final itinerary soon!
----------------------
​
BTW Tribe Backtrack --
"Sugarpie Honeybunch -- Four Tops -- 1965
BTW Tribe '65 Jazz Lounge
"Impressions" -- Wes Montgomery -- 1965
----------------------------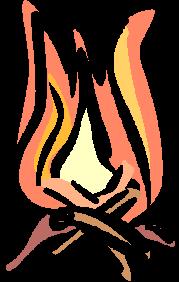 "Everywhere we go, People wanna' know...Who we are...Where we come from!
We are the Mighty, Mighty, Mighty Warriors!
C E L E B R A T I O N time draws nearer. Columbus Day Weekend, some 53 years since graduation, the Tribe will once again convene for the "Powwows" that have become so memorable. This October marks "Powwow X," -- with every other reunion before this one being held every five years... But look at the "In Memory" page, the list of deceased continues to lengthen. So what better moment in time to take advantage of an awesome opportunity juncture. So the BTW Tribe '65 Planning Committee saw the MLK50 Anniversary Year as a great chance, as we age, to celebrate both BTW Warrior heritage, MLK50 commemoration, our African-American heritage -- and lastly "the grand camaraderie of BTW TRIBE '65 WARRIORS."
We remain, "One school, One Tribe, One Love." Send your Reunion check today -- and don't forget Ad Campaign, running July 11-September 22.
BTW Tribe '65 Reunion Planning Committee
Arlene Claxton Willis, Reunion X Chairperson - 901-289-8184
​Philander Moore Jr., Reunion X Co-Chairperson - 901-219-7814​
Margaret Killebrew Sharp, Secy. - 901-751-8349
Marshall Pettis, Treas. - 901-489-2565
Edward "Bec" Becton, Spec. Projects - 901-237-9093
Arthur "Mutt" McLemore, Spec. Projects - 901-268-2710
Willie Ruth Thomas McGhee, Budget/Finance Reconciliation - 901-612-9243