Booker T Washington High School Tribe '65 ~ Memphis, TN
ONE SCHOOL, ONE TRIBE, ONE LOVE
BTW Tribe '65 Warriors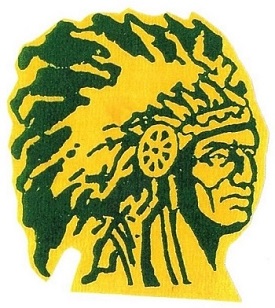 Celebrating Who We Are...
Reunion X ~ Oct. 12 - 14, 2018
53rd Anniversary
Embassy Suites - Memphis
--------------
There is nothing left to say...
The proof is in the puddin'!
Special BTW '65 Lodging Rates for
Embassy Ended Tuesday, September 4th
​​​​Call EMBASSY directly for any remaining discounts that may be available....
October Birthday Babies
The Tribe loves you, you know it...and here's wishing you a "boo"-tiful month of celebration! why make it just one day!!
...A Special Belated Happy Birthday to Godfrey Jones!
We are praying for him...and know that if his circumstances had permitted, there would be nothing...absolutely nothing that would have kept him form REUNION 2018!
------------------------
TALK ABOUT "...ONE TRIBE, ONE LOVE"
Edward Benton is a BARBER EXTRAORDINAIRE...Of course, this commercial interjection is ONLY for classmates who may live in Bangladesh!!!!
"Bec" (pun) to the story...
Got a call from Bec today. Said he had been to Harbor View Nursing and Rehabilitation to give George Thomas "the works" -- haircut and shave. Also, saw Eddie Williams, another classmate who is also there.
Bec said he also gave Eddie a haircut too. Did such a good job, Bec said he made Eddie feel like he was right "there in the 'corner barber shop'."
If you know "Bec" -- you know he meant exactly what he said.
THANK YOU BEC! WE KNOW IT'S YOUR PROFESSION, BUT SERVING HUMANITY IS A CHRISTIAN CALLING - A GIFT AND A MINISTRY!
A 21-GUN SALUTE IS YOURS FROM THE TRIBE!!
REUNION CELEBRATION REMINDERS
FRIDAY NIGHT, OCT 12 ~ CLASSMATES and Invited Guests ONLY
----------------------------
​BTW Tribe Praises and Honor to God for our "Trek this Far by Faith" (53rd Anniversary)
"NEVER WOULD'VE MADE IT" & "The Best in Me" ~ MARVIN SAPP
(CLICK TO PLAY)
-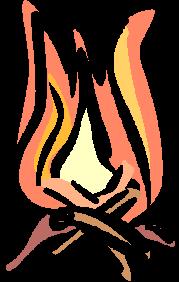 "Everywhere we go, People wanna' know...Who we are...Where we come from!
We are the Mighty, Mighty, Mighty Warriors!
We remain, "One school, One Tribe, One Love."
We pray safe travels for all of our classmates traveling in from out of town and God's covering for us all as we celebrate 53 years since high school graduation.
Who knows...It's a "Family Reunion" so says the Ojays..."The next we see each other could be years and years from now..."
Here's also a special prayer and blessing for those who could not join us for Reunion 2018, that your life will be filled -- running over with the Holy Spirit that guides and keeps us all in His care!
Look for pictures to post after we "recover."
Alright, Tribe attending Reunion X~MLK50, it's time to "Hoot 'n Holler." (Name the 60's DJ.)
BTW Tribe '65 Reunion Planning Committee
Arlene Claxton Willis, Reunion X Chairperson - 901-289-8184
​Philander Moore Jr., Reunion X Co-Chairperson - 901-219-7814​
Margaret Killebrew Sharp, Secy. - 901-751-8349
Marshall Pettis, Treas. - 901-489-2565
Edward "Bec" Becton, Spec. Projects - 901-237-9093
Arthur "Mutt" McLemore, Spec. Projects - 901-268-2710
Willie Ruth Thomas McGhee, Budget/Finance Reconciliation - 901-612-9243