In Memory
William "Bill" Singleton - Class Of 1957
William Benjamin Singleton
Bill, Billy, Pop,"Moose"
Class of 1957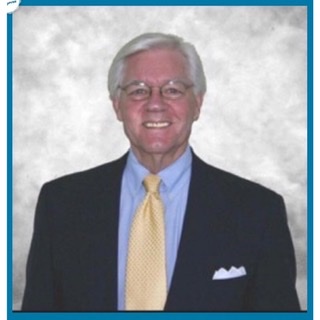 William Benjamin Singleton, affectionally known as Bill, Billy, Pop and Moose by family and friends died Friday, May 8, 2020, at his home in Apopka, FL lovingly surrounded by his wife, children and grandchildren. Bill was born in Socastee, South Carolina, the son of Charlie Singleton and Elfreda Eldridge. Bill grew up in Myrtle Beach, graduating from Myrtle Beach High School where he was known by his many friends as Moose. After high school, Bill attended the University of South Carolina where he earned a BS in Business Management and was a proud member of Sigma Chi fraternity. Bill had the honor of being named President of Sigma Chi which he would look back on proudly throughout his lifetime. Bill was also a member of the Air Force Reserve. Bill and his first wife Virginia McFadyen Singleton, his college sweetheart, moved to Columbia, SC after college where he held a job at IBM as a Marketing Manager. Bill and Virginia had three children together: William (Will), Neill and Clara.
For the last nearly 50 years, Bill worked in Real Estate as a broker, where he had a very long and rewarding career. Bill worked in every area of real estate and in many different exciting cities. At the time of his passing Bill was the owner of Bill Singleton Reality.Bill lived in the Central Florida area for the last 40-plus years, most of his time being spent in Apopka, and the last 19 of those years, with his beautiful wife Toni by his side. Bill and Toni loved to travel, especially to Peru where Toni is from, and loved spending as much time as possible with family and friends. Bill was a true gentleman in every sense of the word. He loved making people smile and letting them know how much they meant to him. Bill loved college football but most importantly he loved his South Carolina Gamecocks; his loyalty was unwavering. Even when they would have a tough season he would always say with a smile, "There's always next year." Bill loved anything his children or grandchildren were involved in, he was their greatest supporter and cheerleader! God's word teaches us through Paul's writing, "That to be at home in the body we are absent from the Lord…. And to be absent from the body we are to be in the presence of the Lord" (2 Corinthians 5: 6-8). There's no greater consolation of hope during times of heartache than these precious words.
He was preceded in death by his father Charlie Singleton, his mother Elfreda Eldridge, his brothers Charles, John and Pete Singleton and sister Barbara Garris. Bill is survived by his wife Antonieta Kranjcec (Toni), his children Will Singleton of Apopka, Neill (Jane) Singleton of Ponte Vedra, and Clara (Will) Sullivan of Georgia, his grandchildren, Ben and Tom Singleton, McLean, Abby and Payson Sullivan, Skyler Ray Bostrom of Apopka, his brother Earl (Betty) Singleton of Myrtle Beach, and many nieces and nephews. Because of the current situation, there will be a celebration of Bill's life in Apopka, FL, date to be announced and a family graveside gathering where Bill's ashes will be interred, in Myrtle Beach, South Carolina.