What's New !!!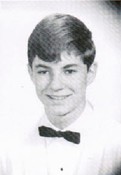 Hey Danny, certainly wanting to touch base with you, to wish you all the best for your Happiest Birthday wishes yet! Gosh ole buddy, the memories! Very best, Tom Bozeman @ 803-269-9588 ??
Hi Randy, this is Denise Mangum Grady I'm going to have to cancel my lunch and recess reservation. I have a cardiology appointment at 11:30 that same day so sorry maybe I'll catch up with you all in February I'm looking forward to seeing everyone again thanks happy holidays to everyone don't eat too much turkey and have a great Christmas.
Think of and miss my bestfriend every day. Oh how I wish I could have one of your pep talks now.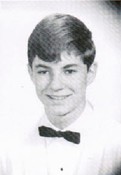 Ohhhh, look who's here! You bet'cha, Happy Birthday Danny, enjoy, and soooo many more ??, and my best to the family! Your ole' buddy, Tom!