What's New !!!
Think of and miss my bestfriend every day. Oh how I wish I could have one of your pep talks now.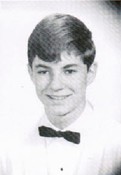 Ohhhh, look who's here! You bet'cha, Happy Birthday Danny, enjoy, and soooo many more ??, and my best to the family! Your ole' buddy, Tom!
Merry Christmas my dear friend??
Beautiful picture!
HAPPY BIRTHDAY SOON??
I'd say do something fun but
You always do something fun??
Helen
Posted on: Aug 15, 2016 at 5:08 PM
Hey my first school friend. Happy belatedBirthday!! Helen
Thank you too, Randy for your help with the Seahawk luncheons through the years and thank
you for updating all the info on Bob. He always had a smile for everyone and and hug...
Best to you.
Shirley Taylor Joyner
Class of '58.