Veterans
.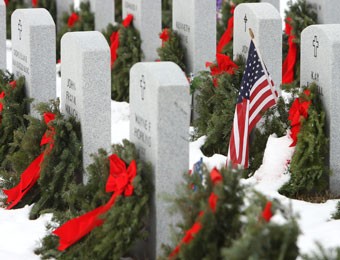 In Tribute To Our Heroes
To our classmates who have served or are serving in the United States Military.
To our fathers and grandfathers who served before them.
To those who serve the public as firefighters, police officers, or civic officials.
Thank you for your sacrifices and service.
Thanks to all who serve or have served.

Allen Patton (deceased) -- United States Navy, Retired
Daniel Tutt -- United States Air Force
Kevin Chatmon (deceased) -- United States Navy
Don Graham -- United States Army 101st and 82nd Airborne, Paratrooper
Charles Berry (deceased) -- United States Navy
Bobby Adams (deceased) -- Merchant Marines
David Ward (deceased) -- United States Army
Joe Eason -- United States Air Force
Marion Keggler -- United States Marine Corps, Vietnam
Charles Pierson -- United States Navy
Kendrick Deckard (deceased) -- United States Marine Corps, Vietnam
Terry Ray -- United States Navy
Richard Willis (deceased) -- United States Army
Freddie Joe Adams (deceased) -- US Army
Shirley Johnson Williams -- United States Air Force, Retired 1997
Tony Tillman -- United States Army
Jackie Johnson (deceased) -- United Stated Air Force, Vietnam
Garry Moynihan -- United States Navy, 1974-1978, and Navy Reserve
Nick Palafox -- United States Air Force, 1974-1978
John Stewart -- United States Marine Corps, Vietnam, 1974-1978
Thomas Berry -- United States Air Force, 1974-1978
Mike Precella -- United States Air Force, Retired 2006
Michael Craig Gay -- United States Navy, Retired 2003
John Folsom -- United States Army, Vietnam
Charles 'Randy' Pollock -- United States Air Force
Bob Killingsworth -- United States Navy, Retired
Police Detective, Nacogdoches Police Department
Clara Ward Flores (deceased) -- United States Army
County Auditor, Nacogdoches County
Matt Moore, Nacogdoches City Council
David Wiggins -- Volunteer Firefighter
Marcus Casper -- Volunteer Firefighter
Mike Faulkner -- Firefighter/Paramedic, City of Longview
Ricky Ivy -- Firefighter, City of Nacogdoches
Ronnie Kimbrough (deceased) -- Firefighter, City of Nacogdoches, Retired
David Grimes -- Volunteer Firefighter/EMS
Debra Murdock Kerss (deceased) -- Nacogdoces Police Department, Retired
Danny Beavers (deceased) -- SFA University Police, Volunteer Central Heights Fire Department
Loretta Rice Cammack -- District Clerk, Nacogdoches County
Jody Pevey Perroni (deceased) -- City Councilwoman
Randy Johnson -- City Councilman -- Nacogdoches
Roy Blake -- Mayor, City of Nacogdoches
Texas State Senate
Thomas Kerss -- Sheriff, Nacogdoches County, husband of Debra Murdock Kerss
Denise Baublet -- Treasurer, Nacogdoches County, wife of Mark Baublet
David Slone -- United States Navy, husband of Ava Lovell Slone
Tom Sitton (deceased) -- Nacogdoches CO Sheriff's Deputy--killed in the line of duty, brother of Pam Sitton Latham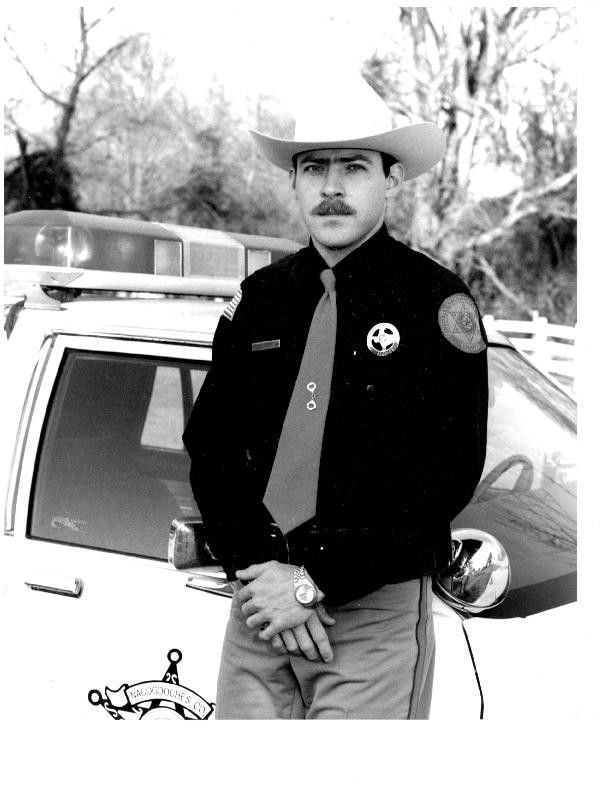 Clois Walker, US Navy WWII Pacific Theater
NHS Shop Teacher
Our Parents and Other Relatives
George H Davidson Jr -- US Army WWII European Theater
Father of Dave Davidson
Doug Swearingen, US Army WWII European Theater
Father of Nibble
Gail Baublet -- United States Air Force
Father of Mark Baublet
Bill Hamrick -- US Navy WWII Pacific Theater
Father of Joe Hamrick
Tom Davison -- US Army Air Force WWII
Father of Anne Davison
James Wilburn Wilson -- US Army WWII European Theater
Father of Brenda Wilson Borens
Ancil Clifton -- US Army Air Corps, Pacific Theater, Survivor Bataan Death March
Father of Sandy Clifton Johnson
Jack Moore, Jr -- US Navy, WWII Pacific Theater, Lieutenant
Father of Tommy Moore
Lonnie Kendrick--US Army, WWII
Father of Don Kendrick
A D Dempsey -- US Army WWII
Father of Susan Dempsey
Joe Frederick -- US Army WWII
Father of Gail Frederick Graham
Novel G Bright Jr -- US Army WWII Pacific and European Theaters
Father of Merry Anne Bright, Uncle of Nibble
Charles Bright -- US Army WWII
Uncle of Nibble and Merry Anne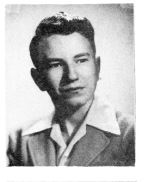 McNeil Grimes, Jr -- US Navy, WWII Pacific Theater
Father of David Grimes
Sammy Luna -- US Army WWII
Father of Sharon Luna Blacklock
Sam Tarry -- US Army Air Corps, WWII Pacific Theater, Sargeant
Father of Karen Tarry
Robert Muckleroy, US Army WWII European Theater
Father of Steve Muckleroy
Father of Nibble
Joseph Cline Weaver--United States Army, WWII Pacific Theater, Sargeant
Father of Joe Weaver
Joe Precella--United States Army, WWII Battle of the Bulge
Father of Mike Precella
Kenji Kato--United States Army, Korean War, 9th Infantry, Sargeant
Father of Stuart Kato
George L "Buddy' Hartt--United States Army WWII
Father of Tricia Hartt Hutson
John Charles "Buddy" Still--United States Army WWII European Theater,
Father of Jim Still
Gene Greer -- United States Navy WWII Marshall Islands,
Father of Mike Greer
Archie Rison, Sr. -- United States Army, WWII European Theater --
Father of Robert Rison
Cecil R. Bomar -- United States Army, WWII, North Africa and Italy --
Father of Bit Bomar Johnson
T. C. Dobbs Jr. -- United States Navy, WWII, Pacific, USS Hutchins, Electricians Mate 2nd Class --
Father of Jan Dobbs Barton
Harold E Bunch -- United States Navy, WWII -- father of Carol Bunch
Wayne Anderson Mack -- United States Air Force, WWII -- father of Linda Mack Christian
Clarence "Bo" McMichael Sr--United States Army--European Theater--father of Clarence McMichael Jr
John Hamilton -- United States Navy/Army Reserves, WWII Pacific Theater -- father of Barbara Hamilton Goostree
Warren Brown -- United States Navy, WWII -- father of Marilou Brown Smith
John Brown -- United States Navy, WWII -- uncle of Marilou Brown Smith
Kelly Showman -- Texas Army National Guard -- son-in-law of Karen Cloudy Hanna
Neil Williams -- United States Air Force -- 1998 - 2008, son of Nelda Frederick
Wesley Williams -- United States Air Force -- currently serving -- son of Nelda Frederick
Andrew Crager -- United States Army -- 2002 - 2008 -- son-in-law of Nelda Frederick
Children of Shirley Johnson Williams -- currently serving US Army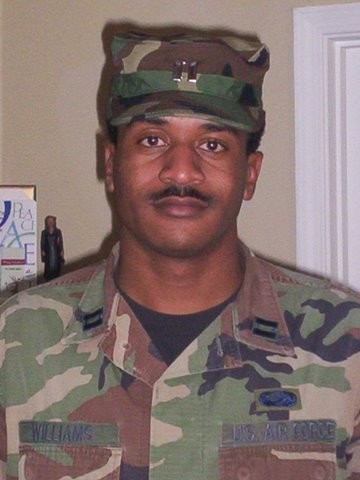 Alex Precella -- USAF -- son of Mike Precella
Evan Smith -- USAF -- son of Janie Evans Smith
Justin Rogers -- Firefighter, Nacogdoches Fire Department -- son of Donna Alders Rogers
Jason Russell -- Firefighter, Nacogdoches Fire Department -- nephew of Clem Russell
Clois Walker -- US Navy, WWII Pacific Theater -- NHS Teacher
Floyd Molandes -- United States Army, WWII, Germany, KIA Nov 11, 1944 -- his body was the first returned to East TX following the end of the war Nov 1947 -- uncle of Jan Dobbs Barton
Joe Molandes -- United States Army, WWII, remained stateside as a medic, died in 1950 from lung cancer, uncle of Jan Dobbs Barton
Floyd Edward Miller -- United States Army, Vietnam, Sp 4, Wounded 3 times, the last left him a paraplegic -- died Jan 30, 2008 -- cousin of Jan Dobbs Barton
Robert Molandes -- United States Army, WWII, Phillipines -- in 2007 at age 92 was the oldest living WWII veteran in Nacogdoches CO, died Oct 2008 -- great-uncle of Jan Dobbs Barton
Jesse Molandes -- United States Army, WWII -- great-uncle of Jan Dobbs Barton
Grady Molandes -- United States Navy Seal, Vietnam -- cousin of Jan Dobbs Barton
Kenny Molandes -- United States Army, Vietnam -- cousin of Jan Dobbs Barton
Philip Arriola -- United States Army, WWII -- cousin of Jan Dobbs Barton
Dan Miller -- United States Army, Vietnam remained stateside -- cousin of Jan Dobbs Barton
Frankie Chireno -- United States Army, WWII -- great-uncle of Jan Dobbs Barton
Tommy Chireno -- United States Army, WWII -- great-uncle of Jan Dobbs Barton
Philip Heady -- United States Army, WWII, NASA retired -- cousin of Jan Dobbs Barton
Cousin of Jan Dobbs Barton
Bill Miller -- United States Army, WWII -- uncle of Jan Dobbs Barton
Dave Trautwein -- United States Marines, Korea -- uncle of Jan Dobbs Barton