Nogales High School

Class of 1979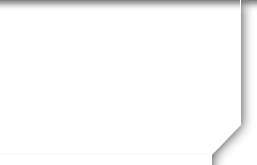 Not a member?
JOIN HERE
Find and click on your name.


Scroll down page to view updated and new added information.
Welcome
APACHES
Class of 1979
Nogales, Arizona
On May 31st, 1979.....
Members of the Nogales High School graduating Class of 1979 embarked on a new journey. A journey that would bring over the years of both happiness and sorrow, riches and poverty, fortune and fame, sickness and even death to its' members.
But through it all there would never be a time that we would ever forget the friends we made at NHS.
This site is dedicated to those lasting friendships old and new.
First Visit/Help <--Click there
If you are new to the site please visit the First Visit/Help page before you sign up or if you are already registered and need a little help as to what you can do and expect from our site. Hope you enjoy. Feedback to the Chief are always welcome. More pages to come as this is a work in progress site.
Guests are welcome please send request to the Chief use tab on top under Contact Us.
Register Don't be left Out!
Get connected send an e-mail to that one person you never spoke to in school, to an old friend you have lost touch with, a crush or just to say "Hello".
This site isn't about waistlines, hairlines, or credit lines. It's about lifelines. It's about reconnecting with our friends from some of the best years of our lives! Nothing more. Nothing less.
There is no need for our class to sign up on other class sites to look for your class friends, no need to over pay for a membership to send that one e-mail that in turn your classmate will also need to pay just to read it. You can do it right here. All you need to do is register and done. Check for your name under Apachitos List. This site is for our CLASS of 1979 only. Guest are welcome at our desecration. It is private and only your classmates will be able to view your profile, this page here however is viewable to the public for information purposes and to give information to our classmates as well.
Thank you again fellow Apaches for helping us stay connected.
In honor of those that served and are now serving
we the Class of '79 Thank You!
We could use your help.
Are you in contact with Classmates that have not registered? Do you possibly know siblings, cousins... their mailman? Anyone that could help us get in contact with them?
Please help us to spread the word about this site. It won't be long before we will have information about our upcoming reunion (rumor has it that it could be in 2014), and we would love to have as many people attending as possible. But do not look at this site as only for reunion purposes, look at it as a way to reconnect with old friends making new friends (you know with the people we never talked to in high school), reconnect with an old flame. Or just make it that one special place that you drop in from time to time that will take you back in time. High School Days is there anything else better then that?


If you have Pictures of our High school years that you would like to share, Please forward them on so we can add them to our site.
Please take a moment to add noreply@classcreator.net to your email address book. If a classmates sends you a message, you will receive an email from noreply@classcreator.net letting you know that you have a message waiting. If you don't add the address to your address book, your email provider may send the e-mails to your spam or junk folder.
If you have a suggestion for a way to improve this website, or think that we should add something to the website, please let us know!Refer other schools and/or classes to this website https://www.classcreator.com/index.cfm?M=M2381358 or click on link at the bottom of this page.
or give promo code M2381358.
PRIVACY NOTICE: All contact information (address, phone number, e-mail address) entered into this website will be kept confidential. It will not be shared or distributed. Your contact information is private: your street address, e-mail address, and phone number cannot be seen by the classmates unless you grant permission on your Profile. When someone clicks on your name, the only contact information they will see is your city and state and whatever information about yourself you choose to put on your Profile. Unless you explicitly grant your permission, your email address is not visible, although an email can be sent to you using the contact box at the bottom of your Profile page. Note, however, if you send a message to someone through their Profile page, the Classmate will see your email address so that they can respond.
MEMBERSHIP DISCLAIMER: This is a private site for Nogales High School 1979 Graduates. Classmates that did not graduate with the class, or that graduated from other years may also be granted admission. Nogales High School Alumni from other graduating years may be admitted on a case by case basis but only as a guest. All membership, regardless of graduating year, will be granted or denied, at the discretion of the site administrator. All memberships may be revoked at the discretion of the site administrator. The privacy and security of all registered members will be considered a priority for the purpose of invitations, admittance, denials and revocations.