ODESSA High School, Odessa, TX
"CLASSES OF 1958 & 1959"
In Memory
David T. Parkhill (OHS Teacher)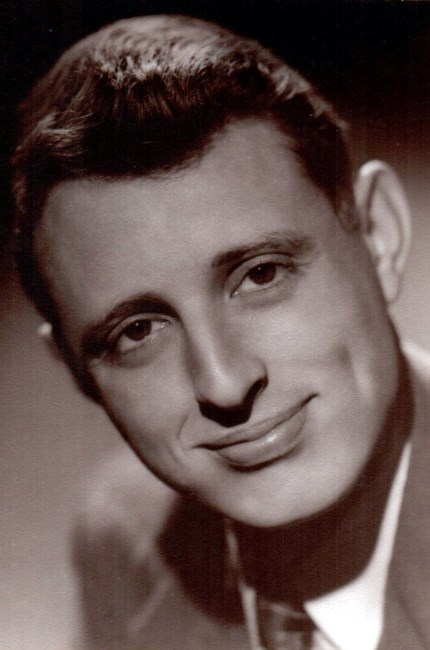 David Thomas Parkhill was born in Ft. Worth, Texas to Gladys Pearl Guptill Parkhill and Andrew Thomas Parkhill on March 6th, 1930.
David graduated from Pascal High School in Ft. Worth and got his pilot's license at 17.
David loved the Marine Corp. and was very proud of his service. He enlisted in 1947 joining the Marine Fighter Squad 112 and was called to active duty March 1, 1951 and sent to Korea where he was assigned to the fabled Black Sheep Squadron. David served on 2 aircraft carriers and was in the reserves until his honorable discharge in 1962.
Upon returning from Korea, David graduated from North Texas University with a degree in Public School Administration. He began his career teaching chemistry and biology at Odessa High School. David organized the first rifle club and Science Fair in Odessa.
David married the love of his life, Tommie Farmer on May 30, 1953. Tommie and David had 3 children, David Jr., Claudia and Leslie.
David was recruited to serve as a professional in the Boy Scouts of America where he was quickly promoted. David worked for the Boy Scouts of America for 28 years serving various councils in Texas. He was Camp Director for many Boy Scout summer camps; Worth Ranch, SR2, Tres Ritos and Lost Pines. He wrote the manual and was camp director for Cub Scout day camps. David was an Eagle Scout and a registered Boy Scout for 84 years. Raising a family in the Scouting program was a joy and David lived the Scouting principles. He retired in 1992.
After retirement, David took courses in archeology and anthropology and volunteered with the Texas Parks and Wildlife Dept. He was then asked to join the UT Texas Archeological Research Lab staff where he worked 17 years. David loved archeology and attended 4 field schools as well as conducted his own research. He recorded over 24 Pre-Historic sites, historic sites and created a state registered site. He spent two weeks in Belize on an Archeological dig.
David made his home at Riverbend Church in Austin. He was a Godly man and helped shape the hearts, minds and character of so many people. David was a Master Mason, a Scottish Rite Mason and a York Rite Mason, Lodge #1387 in Hurst, Texas, a member of the Pflugerville Rotary Club, American Legion Post # 154, The Texas Archeological Society, Zilker Garden Club and was a Master Gardener. He was the President and founder of The Cedar Park Treasury of the Hills Senior Center.
David leaves behind his beloved wife of 68 years, Tommie, his children David Parkhill and wife Donna, Claudia Hodak and husband Paul, Leslie Collier and husband Randy, 11 Grandchildren; Katie Parkhill, Shawna & Andy Van Arum, Jacob Moyles, Clair Guest, Martha Guest, Elizabeth & Nathan Kaufman, Nicole & Aaron Banks, Kristen Hodak, Casey & Mark Fischer, Rita & Ty Prather, Jack Collier, Cousins; Jon Wheelis, Woor Pardo, Kelly Caraway, Mark & Sally Caraway and family, 11 Great Grandchildren, Sisters & Brothers in Law, Chet & Sherry Pressey, Richard Farmer, Georgia Farmer, dear Nieces and Nephews, many great friends and his dog Lacie. "Pop" was loved dearly and his wisdom and humor will be greatly missed.
David left this life August 1, 2021 and reported to the Marines Guarding Heavens Streets of Gold. You will see him standing tall with the situation "WELL IN HAND".
The family would like to request in lieu of flowers, please make donations to The Boy Scouts of America, Capitol Area Council for a summer camp scholarship in the name of David T. Parkhill.
Attention: BSA Capitol Are Council, Leigh Wyatt 12500 North IH 35, Austin, Texas 78753
The family would like to say a special thank you to the wonderful doctors and nursing staff at Dell Seton Medical Center and the Hospice Austin care team for their kindness, care and support during this difficult time.
A Celebration of Life will be held Saturday, August 14th at 10:00 a.m. at The County Line BBQ restaurant on 5204 FM 2222, Austin, TX 78731. The celebration will be held outside and due to an increase in COVID, masks and safe distancing are required. BBQ will be served after the service.
Interment will be at a later date at the Live Oak Cemetery in Youngsport, Texas
https://www.dignitymemorial.com/obituaries/pflugerville-tx/david-parkhill-10294618