Karen Elaine Mastin, age 48, of Odessa, passed away at her home on April 15, 2009.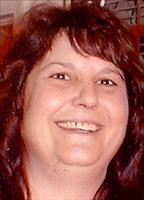 Services are scheduled for 11 a.m. Saturday, April 18, 2009, at the Frank Wilson Chapel with Justen Quebe of Harvest Christian Fellowship in Lubbock officiating.

Karen was born on Nov. 27, 1960, in Andrews, Texas, to Ralph and Mary (Coulston) Worley.

She formerly worked as a respiratory therapist for Womens and Childrens Hospital and Medical Center Hospital.
Karen graduated from Permian High School and Odessa College. She loved watching "Survivor," she loved her grandchildren dearly, enjoyed researching the family history, reading books and playing bingo.

She is survived by her mother, Mary Worley of Odessa; her father, Ralph Worley of Houston; sons, Nathan Mastin and wife Cohee of Wolfforth, Texas, and Steven Mastin and wife Ashley of Odessa; sisters, Sherry Tisdale of Midland, Cheryl Brant and husband David of Leander, Texas; four grandchildren, Hunter, Madison, Brody, and Hartlee; nieces, Catherine and Alex; nephews, Wesley, and Garrett; and her best friend, Murfi Boadle.

On line condolences may be made at www.mem.com.

Services are entrusted to Frank W. Wilson Funeral Directors.
Published in the Odessa American on 4/17/2009