45th Reunion Pics
LEGENDS BASEBALL GAME - APPLEBEE'S PARK - LEXINGTON, KY
Legends Ballgame - Applebee's Park
Cynthia Hollis ('66) Worthington (Doug), John (Eileen) Keeton, Del Carr, Bill Barlow meeting at the Legends Game
Cynthia ('66), Jill (Smits) Winings, Eileen (Stephens) Keeton at the ballgame
Phil Showalter's sister (Judy)and her husband visiting with Jim Shipp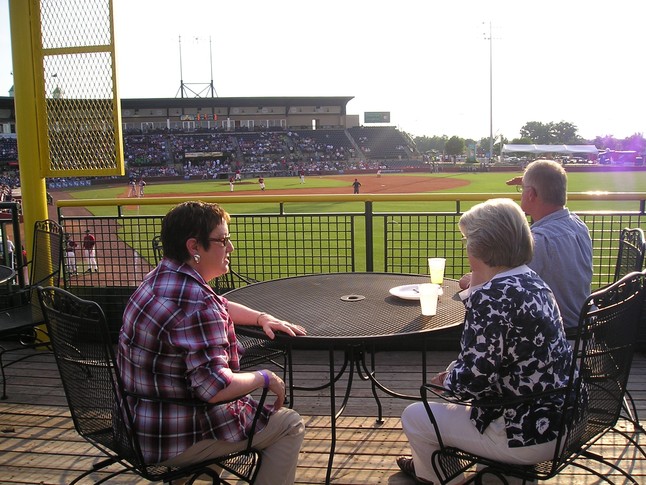 Enjoying the game and getting to know each other.
Bill and Carolyn Barlow with David Collier at the Legends game.
Bill, Phil Showalter and David
Charlotte (Terry) Kearns and Phil at the game.
Larry Morris visiting with John and Eileen (Stephens) Keeton at the game.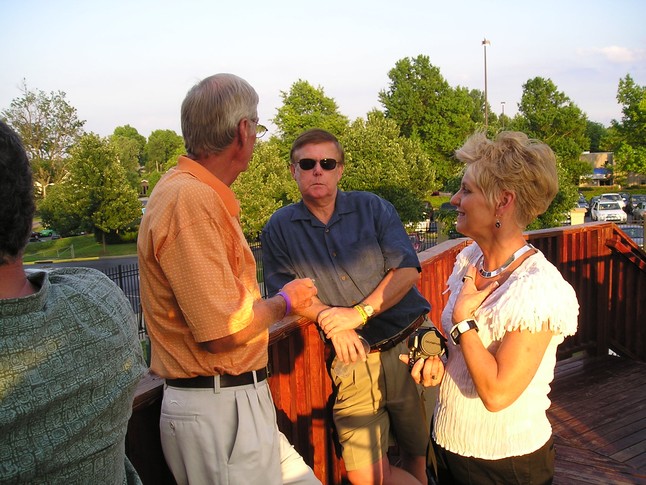 Harold and Jill (Smits) Winings visit with David on the deck at the game.
Jonnie (Copeland) Kendall, Jill (Smits) Winings and Pam (Williams) McCarty visiting at the game.
Carolyn Barlow and Cynthia Worthington (both class of '66) in deep visitation.
PARIS HIGH SCHOOL BUILDING TOUR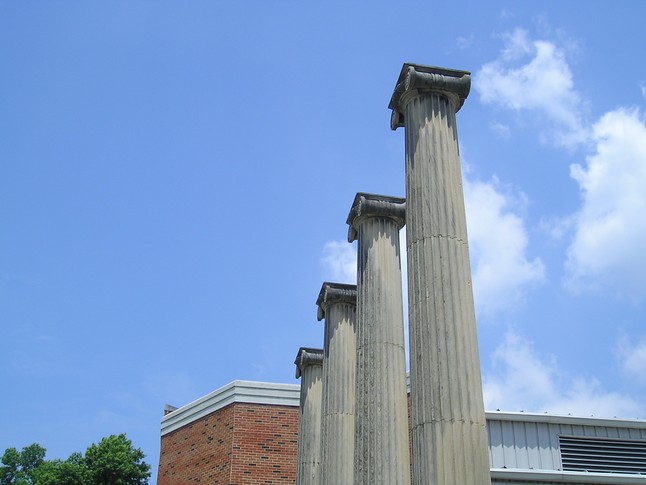 Great reminders of years past.
Great memories of times spent in the front yard of the High School building.
Through these portals entered the class juniors of '64 and exited the seniors of '65.
In the gym of PHS- Robert Liter, Bill Goodwin, David Collier, Doug Worthington, Mary Louise (Ferguson) Smithson, Jonnie (Copeland) Kendall, Pam (Williams) McCarty and Charlotte (Terry) Kearns.
Bill (Tex) and Jonnie visiting while on the PHS tour.
Doris (Harney) McFarland ('64) gives us the history of the changes to the PHS building. Here we are sitting in the "old gym" when we were in school and now the library. Sitting behind Robert is Donnie McCarty, Pam's husband.
Our Class picture is hanging in the main hallway as you enter the PHS building.
Classmates gather on some very familiar steps.
PHS 45TH CLASS REUNION AT CLAY'S RESTURANT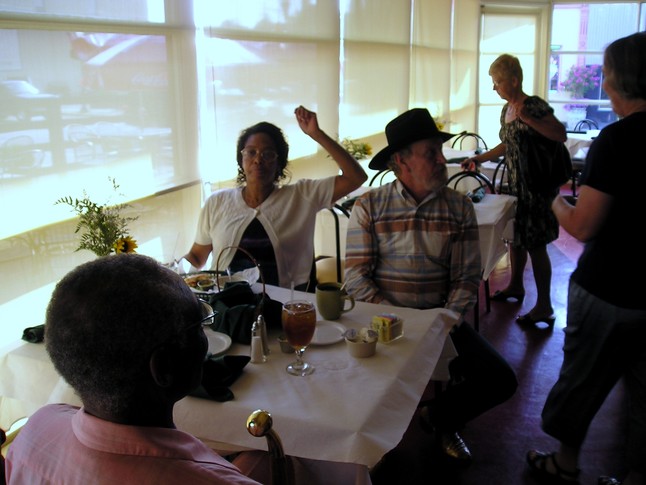 Classmates start to gather at Clay's in Paris for the reunion. Deborra Jones sits with Danny Whalen. With his back to the camera is Floarine (Fisher) Wilson's husband. We were all glad to see Danny who has not been at a recent reunion.
Del and Charlotte visit. Notice the shirt....David C. wanted to buy that shirt
and offered $100 for it. I think Del was waiting for a higher bid.
Steve Breslin visit with Jim White and his wife and Ray Taylor.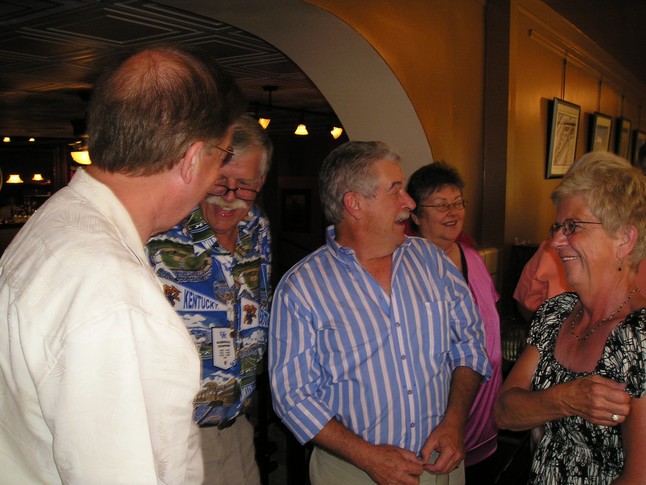 Davd, Del, Bill Daugherty, Jonnie and Charlotte laugh it up visiting at Clay's.
Sylvia (Brown) Matthews visit with Tom Atkinson.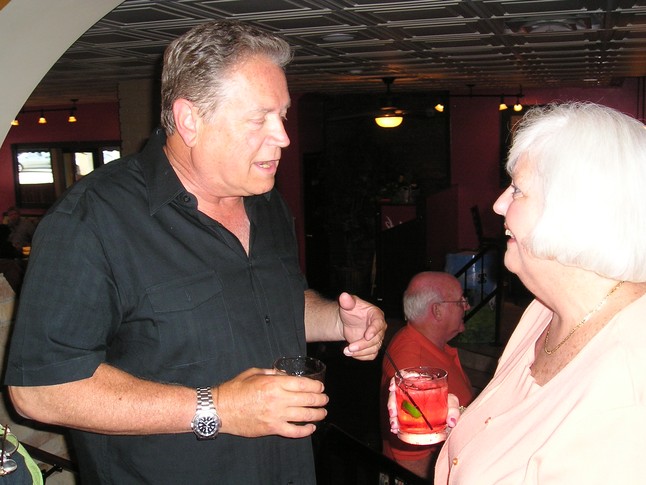 Jim White and Pam visiting at Clay's. In the background is
Pam's husband, Donnie McCarty.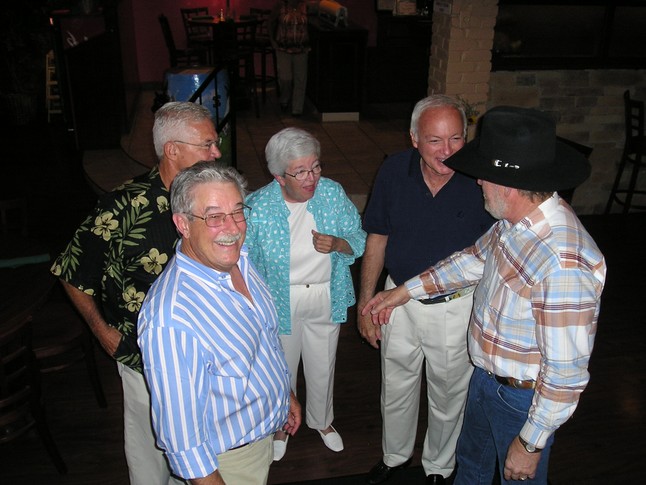 Bill Daugherty, Whit Criswell, Doris McFarland, Tom Harlan and
Danny Whalen visit at Clay's.
Floarine (Fisher) Wilson, David collier, Joe B Lanter, David Woodford
and Ray Taylor at Clay's.
Jonnie and George Wilder getting some hugs at Clay's.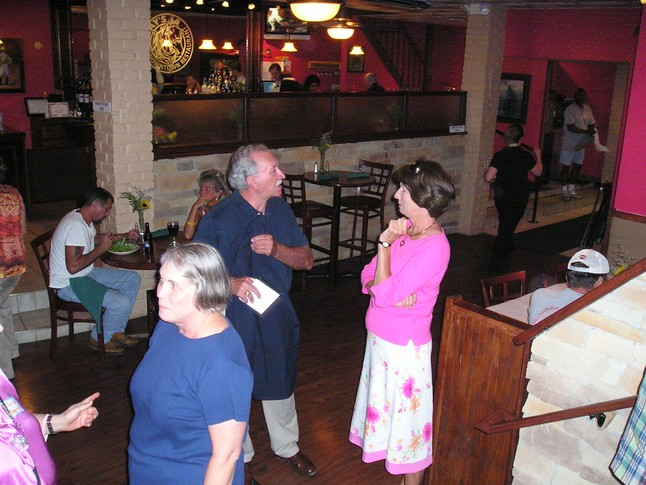 Mary Louise visits with Jonnie while Bill visits with Sarah (Coleman) Wilson.
H. C. Morris visiting with David Woodford at Clay's
Robert Liter, Bill and Danny Whalen catch up on life.
Bill, Larry Morris and Jim Shipp are in deep conversation at Clay's.
Danny, David and Mary Louise visit with Mrs. Kinney Roseberry who surpised us with her visit. She stayed much longer than we expected and she got to visit with everyone. Wearing a big full skirt and as lively as we remember, she said we were her favorite class.
Whit makes a point with Bill Barlow while Dicky Baldwin visits with Jim White in the background.
Sylvia (Brown) Matthews puts her name on a name tag while Mary Louise,
Donnie, Joe B and Bill visit in the background.
David Woodford enjoying his visit at the reunion at Clay's.
Tom Harlan visits with another teacher who came; Mrs. Frances Jane Doyle Duncan (taught elementary grades at Southside). Tom was explaining that his dog ate his homework, again.
Jill put on a little skit with a "military" theme given the closeness of July 4th plus the number of veterans in the class and the children of classmates who have served or are serving.
We all got to see a lot more of Bruce Asbury than we expected. Bruce played the part of the girls left behind...I think...I was laughing so hard I couldn't really tell.
"Drill Sergeant" Jill was there to whip us into shape. She provided a salute to those in our class who served in prior wars and military services. She also recognized those in our class who currently have children serving.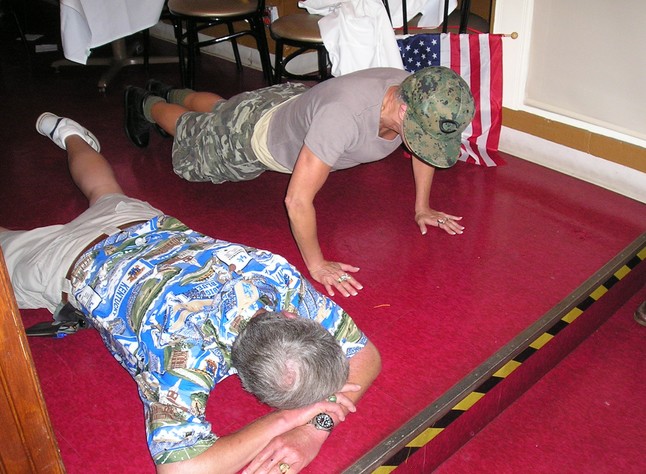 The "drill sgt" Jill ordered Del to get down and give her 30 pushups but alas, he only got out 5 or so while Jill pumped out 30...pretty impressive Del...I don't think most of us could do 5...no one messes with Jill.
Katherine and Bruce Asbury enjoying the evening at Clay's. George Wilder is far right in the picture.
Proof that everyone enjoyed the reunion is that we stayed until Clay's closed.
Jill, David, Jonnie and Larry visit during the Legends ballgame.
Pam, Eileen, Phil and Bruce visiting at Clay's.
Bill, H.C., Ms. Frances Jane Doyle Ducan, Doris Harney McFarland, Steve all visit while George (back to camera) and Danny visit off the left.