ANNOUNCEMENTS
•
CALLING ALL BOBCATS – CLASS OF 1970
It's never too soon to start working on our next reunion and it's the BIG one...our 50th!!! October will be here before we know it.
Right now we have just ONE question…
DO YOU PLAN ON ATTENDING?
SAVE THE DATES
Friday - October 23, 2020 - Aunt Chilada's – INFORMAL GATHERING - (happy hour)
Saturday - October 24, 2020 – Point Resort - MAIN EVENT – Squaw Peak (dinner)
Sunday - October 25, 2020 – Point Resort Casita – MORNING AFTER - (breakfast)
(There will be a golfing event – more info TBA
Right now we only have 93 alumni members in our FB group (Central High School Class of 1970 – Phoenix). Our class graduated 500+. What we really need is everyone's help in getting the word out and including more of our classmates. The more the merrier!!!
The committee is working on a group rate for hotel rooms at The Point – as soon as that info is available it will be passed on.
Hope this post finds you happy and healthy.
***PLEASE LET ME KNOW IF YOU PLAN ON ATTENDING BY REPLYING TO THIS POST.***
LET'S MAKE THIS THE BIGGEST AND THE BEST!!!
Alma Scott
CHS Class of 1970 - Reunion Committee
#BobcatsRock
We are aware of the current public health crisis and the fear everyone is feeling. We believe the actions we take now to prevent the spread of this virus will be effective and we will get through this. We believe our 50th Reunion will go on as planned. We will continue to monitor the situation and provide updates as often as possible. Please feel free to contact the committee on our website or Facebook page with any questions. Stay well and safe. We look forward to seeing everyone at our 50th Reunion.
Central High School 1970 Reunion Committee
Welcome to the Central High School Class of 1970 website.
Central High School in Phoenix, Arizona.
Take a few minutes and update your profile.
Let us know what's happening in your life, list your social media addresses, reconnect.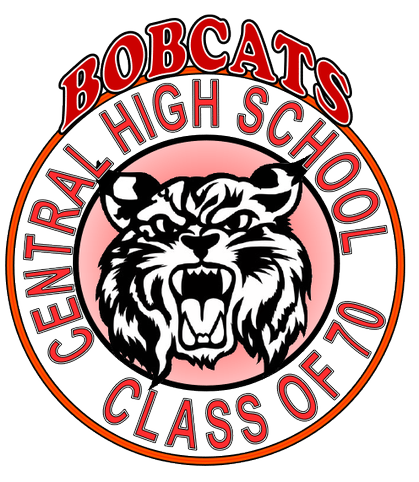 Remember this site is rated PG-13.
---
When you look at the profile pages do you see someone listed who hasn't signed on? If you are still in contact with that person let them know about our website. chs1970.com Thanks
---
You must be logged in to see most of the information on this website. Please join the website by going to the Classmate Profiles menu and follow the instructions.
If this is your first time using the site, registration is easy. This site has been built specifically for Central High School Class of 1970 graduates and their teachers. A master list of graduates is located in the Classmate Profiles header above.
1) Go to Classmate Profiles.
2) Scroll down to your name (maiden name) and click on it.
3) The screen will appear, "If you are (your name) please click here now to create your profile!"
4) Follow the directions that appear from that point forward.
5) The email address you enter becomes your user i.d. and your private password is whatever you chose.
If you were a '70 graduate, went to school with us and then moved, or you were a teacher but your name does not appear on the master list of Classmate Profiles, then Contact Us. In the box that will appear, send a message to the site administrator asking to be added to the list.