Timpview High School

Class Of 1979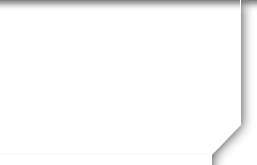 In Memory
Jonathan Bowers VIEW PROFILE
---
Jonathan T. Bowers, 54, of Kaaawa, a Pearl Harbor Naval Shipyard documenter, died in Kaaawa. Jon was Born in Provo, Utah on May 8 1961 to Joy and Howard Bowers. He married the love of his life, Doneil Price on June 30th, 1983. She died earlier this year on Feb 27, 2015. He is survived by daughter Mykin Broadbent, brother Michael and a grandchild. Services pending.
Donations suggested to the American Society for the Prevention of Cruelty to Animals.
Condolences: oahumortuary.com.
http://www.oahumortuary.com/obituaries/Jonathan-Bowers/#!/Obituary
We will miss you Jonathan!
Jonathan and Doneil Bowers at our 30th reunion (2009)
Jonathan's bio (since high school), written by himself in 2009....
I guess I will start halfway thru my senior year prior to graduation I went to work part time for a local Auto body repair shop, school in the morning work in the afternoon. After graduating I worked full time at the same business for several years. In 1983 I married Doneil Price a knock out blonde way out of my league but we are still together after 30 + years so I guess "size does matter". We raised one daughter Mykin who now has her own daughter Abbie Joy Broadbent we think the most beautiful little girl ever she is now 5. We lived in Orem until 1989 then we moved back to Provo and lived in Edgemont until 1997.
In 1993 I went to work for MACK Trucks Inc. one of the world's leading heavy duty truck manufactures that actually had a manufacturing plant in Pleasant Grove Utah, a little known fact.We manufactured custom built cement mixers that were shipped all over the United States, Canada, South America, and some to the Middle East. I was hired as general assembly then after two years was promoted to assembly supervisor and finally was doing engineering of system applications and product development.
In 1997 Mack decided to close our facility and move all production to one of its plants in the eastern United States. So it's now 1997 and the job I thought I would eventually retire from is gone our daughter is now 18 and engaged to be married and no longer living at home. My wife and I are both 37 and our options are move to Pennsylvania and take a new position with Mack, find a new job in Utah, or relocate somewhere else and start all over. We decided on the later. After vacationing almost yearly in Hawaii for many years as a family Doneil and I decided that is where we really wanted to be. So we sold our house in Edgemont and everything we owned I mean everything except two suitcases with everything we owned inside and bought two one way tickets to Honolulu and it was the best decision we ever made. It was like starting life allover, my wife and I were still relatively young and with no kids at home it was like a really long second honeymoon. PARTY TIME! Man we tore it up and still do occasionally, there's nothing like the Waikiki night life. We have lived in Ka'a'awa now for almost twelve years and it is truly our home now. Ka'a'awa is a very small town in the country with the beach right across the street from our house. It is on the windward side of the island of Oahu. Doneil is a professional cosmetologist (and a very good one) She has been a Paul Mitchell educator and a color expert for over 25 years so she had no problem getting a job.
My first job in Hawaii was in industrial / commercial marine equipment sales but it was always my desire to get hired at Pearl Harbor Naval Shipyard. After three years of filling out applications for any and every job I might have been even remotely qualified for in 2000 I was hired as a civilian employee as a marine mechanics assistant working on surface craft. Six months later I applied for a job as a Nuclear Mechanic I was accepted and went for six months of training. After qualifying I worked exclusively on 688 class fast attack nuclear powered submarines. I only worked this job for about two years when I decided to take an office position. That's one of the good things about working in the shipyard once you are hired it's real easy to move up to better jobs especially in the nuclear field it's just getting hired that's the hard part. I love the position I hold now as "Radioactive Material Controller". Our office tracks all the radioactive material in the yard and on all the submarines in Pearl Harbors fleet and occasionally visiting submarines. Sometimes sea wolf class spy submarines or Trident class submarine carrying nuclear war heads (ICBMs) I have actually walked thru "Sherwood Forest" several times this is what the Navy calls the walkway from AFT of the submarine forward between the 24 missile silos what an awesome feeling of power USA USA. This would be a good time to say NO I don't glow in the dark! Last year the shipyard celebrated its Centennial and became a "National Treasure" it was a lot of fun to be a part of all the celebrations.
We love the diversity of the people of Hawaii and most everywhere we go we are the minority. Strange after living a great deal of my life in Provo Utah. I will have ten years in the yard next year a mile stone of sorts I guess. Doneil now has only a select cliental that she does and spends most of her time volunteering for the National Oceanographic and Atmospheric Administration (NOAA) marine mammal protection program. She works mostly with Green sea turtles (Honu) and Hawaiian Monk seals the most endangered seal on the endangered species list. That's about it we will see what the next thirty years will bring. Hopefully more AC/DC, Beers, pretty ladies, sand, surf, and sun. ALOHA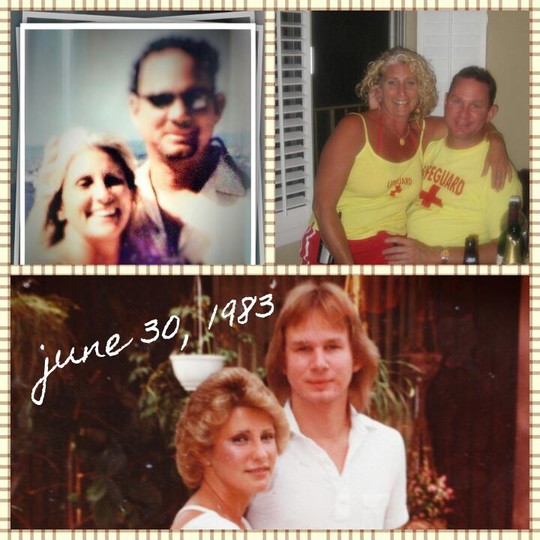 Click here to see Jonathan's last Profile entry.